Big win for rookie arbitrators at White & Case-hosted comp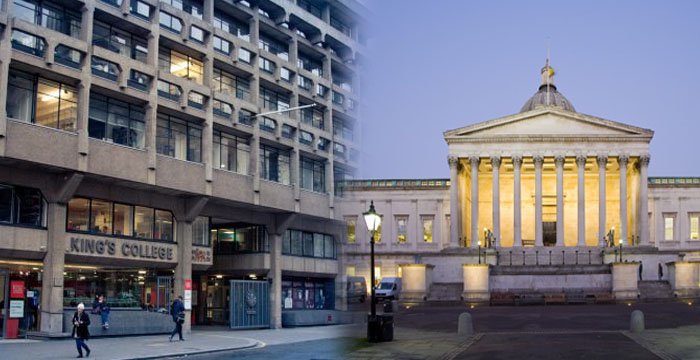 Two law students from King's College London have won a prestigious mooting crown — with the victory made especially sweet by their overcoming of old adversaries UCL in the final.
Gaëtan de Robillard and teammate Mariangela Bucci emerged victorious against UCL's Mikolaj Orzazewski and Marc Leong in the White & Case London Vis Pre-Moot, the UK's leading preparatory competition for the prestigious Global Vis Moot finals, which take place each year in Vienna.
There was, however, some consolation for UCL in the form of the prize for best individual oralist, which went to Orzazewski.
The finalists made it through a series of qualifying rounds featuring a total of 11 teams, including the Universities of Lancaster, Nottingham and Sheffield and The Honourable Society of Gray's Inn, alongside Spain's ESADE Law School, Germany's Christian-Albrechts University of Kiel, France's University of Versailles, Belgium's University of Liège, and the University of Trieste from Italy. Edinburgh University was forced to pull out due to heavy snow in Scotland.
The teams argued a dispute referred to ad hoc arbitration arising out of a contract of sale between two parties subject to the United Nations Convention on Contracts for the Sale of Goods 1980. Acting respectively for the claimant (a manufacturer of fine bakery products) and defendant (a gourmet supermarket chain), they presented their arguments to a panel of top arbitrators — who included White & Case's Swati Tripathi, arbitrator Dominic Spenser Underhill from Spenser Underhill Newmark, 2 Temple Gardens silk Charles Dougherty QC, and Bracewell partner John Gilbert.
The London office of global law firm White & Case hosted the event, which was organised by London-based associates Dan Wilmot and Ben Ainsley Gill, and White & Case Paris associate Angélica André. It took place throughout Saturday in a thawing City of London.
Gilbert told Legal Cheek that he was "very impressed with the quality of the participants" and highlighted "the high levels of preparation that they had clearly put in ahead of the moot". He added that the Pre-Moot and the Moot finals represent a fantastic opportunity for students interested in international arbitration to gain experience and contacts in this glamorous area of law. "Whenever I look at CVs I'm always impressed by students who have done the Vis Moot," he said.
In the wake of her team's win, King's College's Bucci (pictured below), who is in her second year of a joint LLB/JD in conjunction with Georgetown University in the US, said:
"I did this competition initially to put it on my CV but I ended up falling in love with it, and it has convinced me that I definitely want to become a lawyer."
Co-founder of the White & Case London Vis Pre-Moot, Wilmot, commented:
"It has been another great competition this year, with the quality of both the teams and arbitrators really standing out. A few years ago, Angélica and I agreed that we wanted to organise a Vis Pre-Moot in London to 'give back' to the arbitration community. It's great to see the event go from strength-to-strength and we are already looking forward to organising next year's Pre-Moot. A huge thank you to all the teams and arbitrators that took part this year and to all those involved at White & Case in organising and hosting the day."