Legal apprenticeships: Well-paid but scarce, research finds
Salaries are the highest when compared with other sectors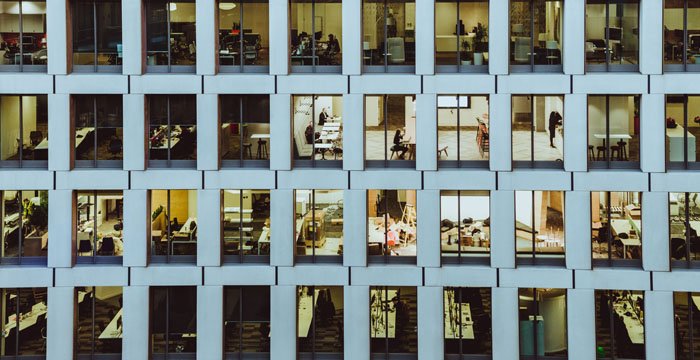 Advertised apprenticeship roles in the legal sector attract the highest pay out of all industries with an average salary of £23,904, according to new research. However, there are very few of them up for grabs when compared to other sectors.
Just shy of £24,000 may sound low in a world where trainees earn £40,000 and beyond. But high salaries tend to be focused in the City and many regional trainees might be earning around the £25,000 mark. All of the apprenticeships studied by the researchers were in London and the South East, which, typically, pay more. Also, it's worth making clear the research only covers legal apprenticeship opportunities which enable candidates to reach a paralegal level, as opposed to solicitor apprenticeships.
The research — compiled by search engine Adzuna — also found that there were only nine legal apprenticeship opportunities nationally, a staggeringly small number.
This can partly be explained by the fact that the research is just a snapshot of vacancies whereas firms recruit apprentices throughout the year. In December, for instance, Legal Cheek reported the news that RPC had followed the likes of Hogan Lovells and Pinsent Masons in offering legal apprenticeships.
Adzuna confirmed that the number had actually increased to 25 in updated research pulled this week, jobs being posted to coincide with National Apprenticeship Week, which is being celebrated this week. The search engine also believes that the number of apprenticeship vacancies will increase over the spring as firms get ready for autumn intakes.
The number of opportunities is still disappointingly low, however, when you compare legal apprenticeships with, for instance, the more than 1,000 apprenticeships in IT and over 700 in teaching, according to the research. That said, solicitor apprenticeship opportunities at firms are slowly emerging.
City firm Charles Russell Speechlys (CRS) took on two solicitor apprentices in September 2017 and is recruiting for two more to start in September 2018. David Green, a partner at CRS, tells Legal Cheek:
"We as a firm think offering solicitor apprenticeships is the right thing to do. We want to widen the pool from where our lawyers come from, seeking out the best candidates from different backgrounds."
Other firms that offer solicitor apprenticeships include: Addleshaw Goddard, Burges Salmon, Dentons, Eversheds Sutherland, Fletchers, Fieldfisher, Gowling WLG, Mayer Brown and Withers.
The arrival of solicitor apprenticeships (in 2016) is an important milestone in the development of the apprenticeship route for budding lawyers.
There is another factor at play here which is the government's 'apprenticeship levy', introduced in April 2017. The levy is a charge to UK employers with a wage bill of over £3 million per year. A quasi-tax on employers, they have to pay 0.5% of that bill, so £15,000, to HMRC. The levy is put aside and can then be used by the employer to pay for apprenticeship training. In effect, therefore, the levy is a huge incentive for employers to spend at least £15,000 on apprentices.
A solicitor apprenticeship typically lasts six years (though some firms will give ambitious candidates the chance to complete it in five) and an apprentice will earn while he or she learns, working at the law firm and studying with a training provider at the same time. Firms provide regular study leave (typically one day a week) for the learning piece.