More RuPaul references than you can shake a stick at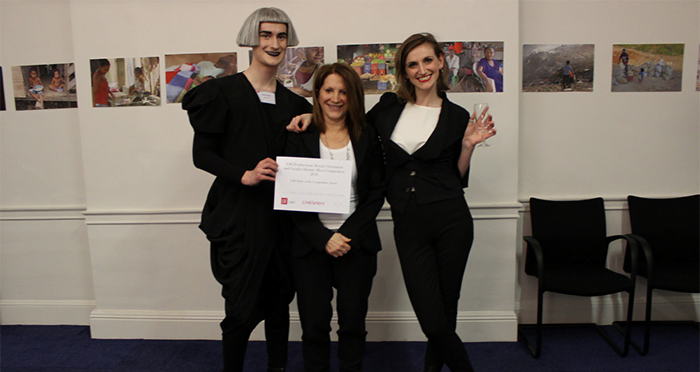 Four budding lawyers from Queen's University Belfast have proved victorious in this year's LSE-Featherstone Sexual Orientation & Gender Identity Moot, which included advocacy from one City Law School bar student who competed in drag.
Up for debate at the London School of Economics-hosted moot was a scenario written by Robin White, of Old Square Chambers, concerning a transgender woman called Iona Smith in the early stages of her transition. She sought to bring a discrimination claim against her employer, a university, for not permitting her to use women's changing facilities at a university swimming pool.
This problem is topical given recent debate surrounding Kenwood Ladies' Pond in Hampstead Heath, which was the subject of a Mail Online story headlined: 'Our swimming pond is NOT gender fluid'.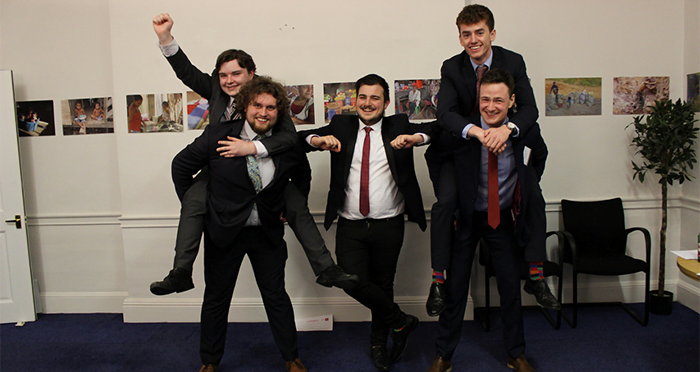 In previous years, the LSE-Featherstone competition has covered refugee law and the headline-grabbing gay cake (due to be heard in the Supreme Court next month). LGBT+ campaigner Baroness Lynne Featherstone, who gave a speech at the event, said:
"It is timely that this year's moot focuses on transgender rights, particularly as we seem to be regressing with transgender equality rights, rather than moving forward."
Fifty-eight teams registered to take part in the annual two-day LGBT+ moot, which was judged by academics, barristers and solicitors from the likes of Doughty Street Chambers, Matrix Chambers and Leigh Day. It was won by Queen's University Belfast students Ross Johnston, Christopher Monaghan, Morgan Hickman and Shea Glasgow, who were coached by former competitor Matthew Yardley. Oliver Small, Lucy Lodewyke, Cara Mcdonald-Parry and Helena Spector, from City, University of London made it to the final.
Sam Russell from BPP University won the prize for best advocate in the preliminary rounds. Sarah and Oscar from City won the spirit of the competition award, we're sure at least in part thanks to Oscar's decision to compete in drag.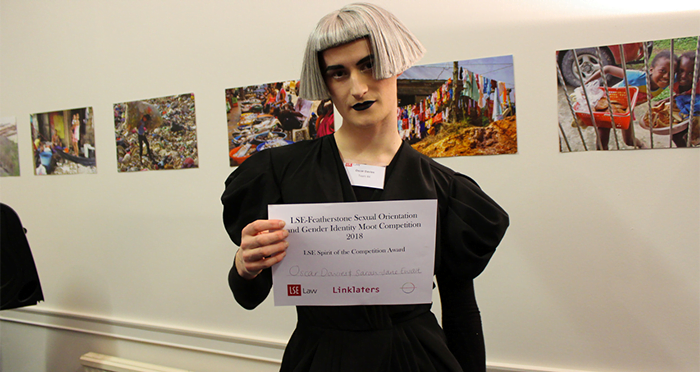 Drag was certainly on the mind at this moot. Not least did the moot finish with a party featuring a performance by drag artist Kitty Monroe, its Twitter account is jam-packed with more RuPaul's Drag Race references than you can shake a stick at:
'Werk it hunty'

— Ian Fox-Williams (@I_foxwilliams) March 3, 2018
My learned friends… start your engines!

— Jo Moore (@JoMoore_) March 3, 2018
"I have made my decision. Shantay you stay, junior counsel for the appellant…" … Fun pics from @LGBTmooting on Saturday https://t.co/jwX3TxQG71

— Dr Steven Vaughan (@lawvaughan) March 6, 2018