Lack of young lawyers entering the field has left justice system facing a 'cliff edge scenario'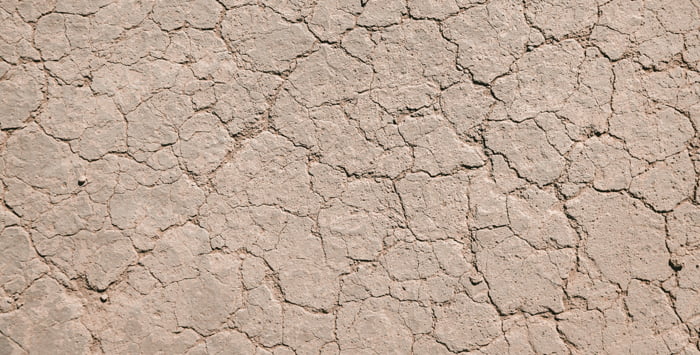 Criminal defence solicitors may become extinct in parts of England and Wales within five years, according to the Law Society. The warning from Chancery Lane coincides with the publication of an interactive heatmap showing the ageing profile of criminal solicitors across the country.
Law Society president Joe Egan warned that government cuts to legal aid coupled with an increasingly ageing profession mean the criminal justice system is facing a "cliff edge scenario". Egan continued:
"There are not enough young lawyers entering the field of criminal defence work."
The Law Society's new heatmap shows that across Dorset, Somerset, Wiltshire, Worcestershire, West Wales and Mid Wales, over 60% of criminal solicitors are over 50-years-old. Across the profession as a whole, just over a quarter (27%) of solicitors are 50 or over. Incredibly, in Norfolk, Suffolk, Cornwall and Worcestershire there are no criminal solicitors under 35, according to the stats.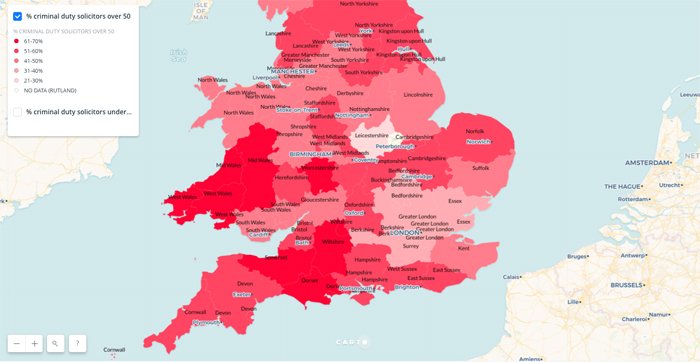 As an interesting aside, Egan himself hit headlines last year after it emerged that his firm, Bolton outfit Joe Egan Solicitors, was paying its rookies below the recommended solicitor minimum wage. At the time Egan cited, among other things, government cuts to legal for failing to cough up the cash.
Returning to today's depressing data, Egan added:
"Criminal justice is at the heart of a democratic society and duty solicitors ensure a fundamental part of the justice system is upheld. Twenty years without any increases in fees, and a series of drastic cuts have pushed the criminal justice system to the point where lawyers can no longer see a viable career doing this work."
Today's findings will come as no surprise to solicitors currently plying their trade at the legal aid coal face.
Last year, the Junior Lawyers Division (JLD) said there was "no incentive" for young solicitors to qualify into criminal law. The organisation — which represents lawyers, trainees and students — slammed the government's swingeing cuts to legal aid, and argued that this would prevent aspiring criminal solicitors from lower socio-economic backgrounds from entering the profession.
Earlier today, Legal Cheek reported that 90 chambers now publicly support the Criminal Bar Association's (CBA) call for direct action in response to fresh government cuts to legal aid. In a message to its members, CBA chair Angela Rafferty QC said that the bar's "resolute approach" had led to a "watershed moment".
Barristers have been refusing to take new publicly-funded cases since April 1. This is in response to the government's changes to the Advocates' Graduated Fee Scheme (AGFS), which barristers say will result in further cuts to their income.