Some firms don't even look at what subjects you've studied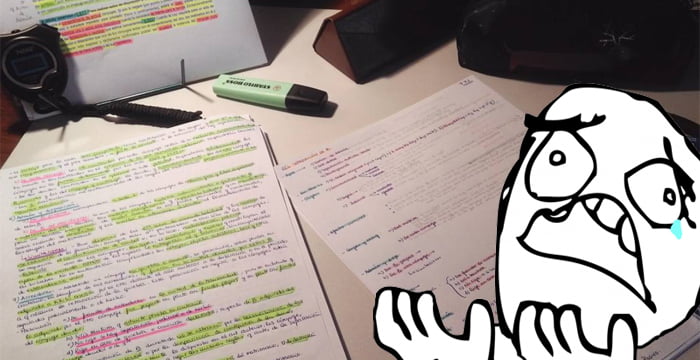 When I was at university, I was attending law firm presentation evenings on campus in order to network with commercial firms. One of the most alarming and revelatory encounters I had was with one firm's graduate recruitment team.
We were discussing the firm's grade requirements. Some firms take particular interest in each individual module mark an applicant has achieved. You may have heard stories of interviewers questioning a 2:2 mark from first year, or you may have been asked yourself why you scored 70 in criminal law and only 61 in commercial law.
My answer to this would be that the commercial law module was far more challenging. It does not mean I am more predisposed to criminal law. Some modules are more difficult than others.
You only need to look at your university data for module results. When, year on year, 70% of a class are scoring 65+ in module A, and in module B 70% are struggling to achieve 55+, it is logical to conclude that it was more achievable (for the 'reasonable' student) to get a high score in module A (whether that is down to better teaching, the assessment methods used, or the general intellectual difficulty of the content). This is plain as day to law students.
The issue came to a head when I asked the recruiters if they looked at what modules an applicant had undertaken. What I found remarkable was that this firm, at the application stage, did not. In fact, they told me they put applicants' module marks through a computer screening. So it didn't matter whether a student had studied wildlife law, corporate insolvency law, or even flying monkeys law. It was about getting high marks to get through this computer filter.
HR teams at law firms are highly experienced and adept at their jobs. You would undoubtedly be questioned on your rationale for choosing non-commercial modules when at interview and would have to give a really convincing answer.
But recruiters don't see the whole-year results for your modules. They only see your mark, in isolation. So, what's to distinguish medical law from UK human rights law?
Legal Cheek in 2016 explored the trend of students 'playing the system' by taking non-law modules (which were easier to score highly in) to boost their overall grade. That can be quite an obvious tactic, which recruiters can see through, and law schools can guard against.
I know several students, though, who have deployed the same strategy by choosing those law modules which are easier. They find this out from the statistics on results, which are published after exams every year.
I put my view to this grad rec team about some modules being more difficult than others, but they did not agree. I was incredulous.
I don't think other HR teams share their views. I know most law students would agree that there are specific types of modules that are harder than others.
It's quite depressing that an application could be rejected on the basis of grades that don't quite meet a computer's threshold, despite you having chosen difficult modules that you thought would demonstrate your interest in the firm's practice areas. I suppose that is the brutal nature of the training contract application process. Achieving high 2:1s or firsts in every module seems to increasingly be becoming an essential prerequisite to be considered.
I am a strong believer in choosing modules that I find most interesting. But I can't deny I've seen people that have strategically chosen specific 'easier' modules and ended up getting a better degree overall. It was also a sure-fire way to more interviews for them. This firm didn't agree that was the case.
Judgemental Observer is a future trainee.