Lawyer said colleague had to do hearing in bare feet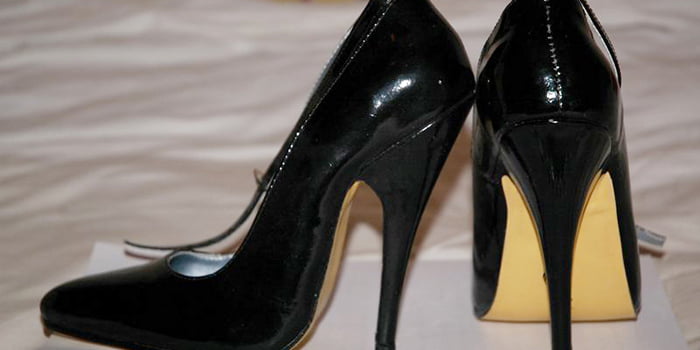 Her Majesty's Courts and Tribunals Service (HMCTS) has responded to claims that a barrister had her shoes confiscated by court staff for being "too spiky".
Adam King, a barrister at QEB Hollis Whiteman, said a colleague of his had to conduct a hearing in bare feet after an encounter with security at London's Wood Green Crown Court. He also said his colleague had written to HMCTS by email about the incident.
Just heard from a colleague in the robing room that she had her shoes confiscated by security at Wood Green Crown Court – high heels too spiky apparently – and she had to do the hearing in bare feet.

— Adam King (@adamhpking) May 22, 2018
King's tweet has racked up hundreds of likes, retweets and comments, with fellow lawyers describing the incident as "disgusting", "astonishing" and potentially discriminatory.
Susan Acland-Hood, the CEO of HMCTS, was quick to respond, clarifying that "shoes shouldn't have been confiscated" and that she'll "sort this incident". Following enquiries, today HMCTS responded with this statement:
We've looked at this thoroughly, spoken to the team, checked our records & can't find evidence of this. It isn't policy to confiscate shoes & we agree that it would be silly to do so. But if you or your friend has specific details of this, DM us details & we're happy to follow up

— HMCTS (@HMCTSgovuk) May 29, 2018
King tells us he's following this up with HMCTS.
This isn't the first time criminal barristers have taken to Twitter to air their court security gripes.
In March, one "hungry and confused" family law barrister said her plastic knife and fork were nabbed by security, while in December an academic claimed one of his law students had their notebook confiscated by court staff.
Before then, last summer we reported on the notorious "sip test", which requires court users to taste unsealed beverages to prove their contents are harmless. Barristers flooded to Twitter to slam the test for "wasting valuable time".