Lady Hale's new right-hand man revealed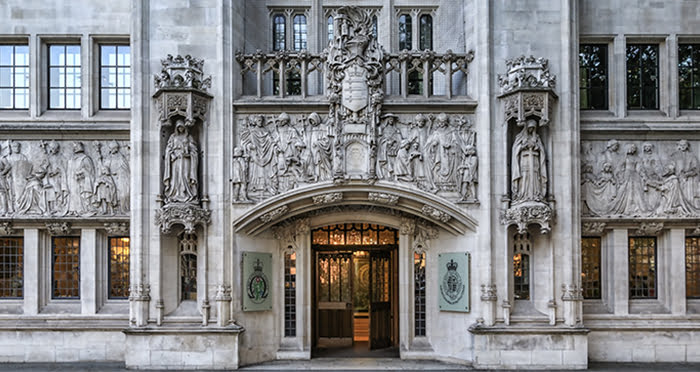 Lord Reed has been named the new deputy president of the Supreme Court. The top judge will replace Lord Mance after he retires on 6 June.
Lady Hale, the president of the court, says she's "delighted" about Reed's appointment, describing him as "a most distinguished and deeply principled jurist". She added: "I am confident that the court will be well served by his appointment and that together we will make a great team."
As for what we know about Hale's new right-hand man, Reed was appointed to the Supreme Court bench in February 2012. Unusually he didn't do his undergraduate degree at Oxbridge, but in Edinburgh, then later studied postgraduate at Oxford.
The new deputy pres went on to qualify as an advocate in Scotland and as a barrister in England, practising both civil law and crime. He is a member of the panel of ad hoc judges of the European Court of Human Rights. Reed said:
"I look forward to working with Lady Hale in providing leadership to the court. I am committed to promoting the court's role and activities, both in our national life and internationally."
Reed is also known in legal circles for a recent tear-jerking judgment he gave.
About a year ago, Reed and six other justices ruled that employment tribunal fees are unlawful. He gave the lead judgment in the case, which made employment law silk Sean Jones QC a little emotional.
#ETFees SC does #BasicLaw. I will confess to getting a little tearful reading this: pic.twitter.com/1Wu2RSQwAs

— Seán Jones (@seanjonesqc) July 26, 2017
In the wake of this ruling, a number of top legal names, such as legal affairs journalist Joshua Rozenberg, last summer backed Reed for deputy president. However, Mance defied these predictions when he was appointed to the role first, in September.
Details of Reed's swearing-in ceremony will be announced in due course.