Wants £20,500 in damages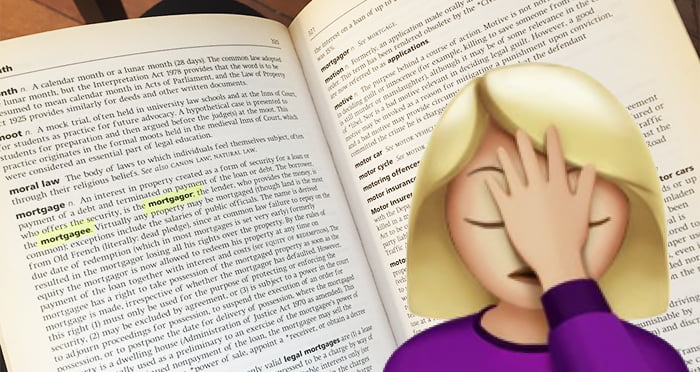 A lawyer from Nigeria is suing the University of Oxford and Oxford University Press for apparently mixing up the definitions of 'mortgagee' and 'mortgagor' — remember that the next time you feel you're the only one in your class who can't get your land law terms down!
Claimant Ogedi Ogu, whose first language isn't English, allegedly purchased the Oxford Mini Reference Dictionary and the Oxford English Mini Dictionary in the mid-2000s. He said the word "mortgagee" was there defined as the borrower in a mortgage transaction, and the word "mortgagor" as the lender.
Ogu says he relied on incorrect definitions of the land law lingo when providing legal advice, and was later corrected by a colleague who directed him to a different dictionary. The claimant says this mistake saw his colleagues stop asking him for legal advice, and caused him embarrassment and a loss of professional esteem.
Ogu is seeking £20,500 in damages over the supposed dictionary definitions mishap, and has now reportedly filed the case in the Lagos High Court. Lawyer Emmanuel Ofoegbu is representing the claimant.
Reports say that, after Ogu wrote to the defendants notifying them of his intention to bring a claim, they replied, admitting there had been a mistake. But, according to reports, the defendants added:
"Our dictionaries are made available as a reference tool only; they are never held out by OUP as being an alternative to seeking independent legal or financial advice, and we cannot take responsibility for an individual's decision to use them as such."
Legal Cheek has reached out to both the publishing company and the elite university for comment.
It's understood the Nigerian lawyer also wants the court to order that Oxford University Press includes a caveat in its dictionaries making clear they are only available as reference tools.
The court is yet to fix a dating for hearing.