Putting a law degree to good use without becoming a lawyer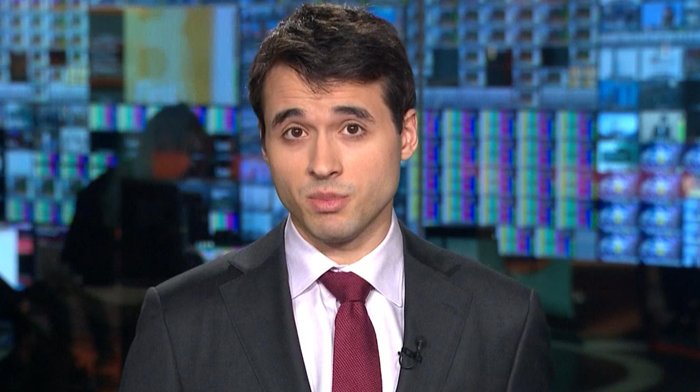 Politics is full of lawyers.
Of the 650 MPs who sat in the 2015-17 parliament, 91 (14%) were qualified to practice and a further 28 (4%) had a legal background. Lawyers at the forefront of the current House of Commons include: David Lammy, Harriet Harman, Chuka Umunna and Emily Thornberry, while sitting in the Lords are the likes of Baroness Helena Kennedy and Lord Pannick.
But it's not just the big political stars who have a background in law. Sebastian Salek, whose newly-launched newsletter lets subscribers know what's coming up in parliament that week, does too.
Enrolling at the University of Cambridge in 2010 to study music, keen violinist Salek switched to law in his second year. Then, he wanted to become a lawyer. But, he re-evaluated when he interviewed for a training contract in the summer before his third year. Speaking to other candidates for the big-name City law firm, he realised "everyone else wanted it more than me".
A job in law is "an attractive option" for students who want to make good money and work in a profession that's well-respected, Salek concedes, but by the time graduation season had swung around, he had caught the media bug. Mid-way through his degree, he'd begun blogging about the goings-on at Cambridge and pitching articles to newspapers, eventually being published in the likes of The Independent and The Guardian. He followed his passion through and now works in news broadcasting .
The idea for his weekly newsletter, Clear the Lobby, sprung up in 2014, a year after he graduated when he was a freelance journalist. A really important bill which led to the Investigatory Powers Act (known as 'the Snoopers' Charter') was in the Commons, but didn't find itself onto Salek's news-savvy radar. He says:
"Had I known about it I would've written to my MP or otherwise got involved somehow. I realised there was a lot of stuff happening in parliament that was just passing me by, and surely others too."
Though parliament has its own online public diary, Salek thinks there are myriad problems with it. He doesn't think it's clear on the official website what's a bill reading and what's a debate, and, because there aren't links to it, if you want to find out more you have to search for the bill, read it, read around it, and put it altogether yourself.
Salek — who has interned at the likes of Sky and BBC — floated the idea of his plain-English email newsletter. It was well-received by the Reddit community but he had to put it to one side because by then he had landed a full-time job.
The idea was resurrected and Clear the Lobby launched earlier this year, at a time when Salek was working "crazy" shift patterns, waking up at 3am to produce a breakfast TV show to air at 6am. Now, his schedule is much better and Salek is able to dedicate about five hours a week to the project.
His aim is to produce a newsletter that is short and punchy enough that it can be read in two minutes and informative enough that it gives subscribers a solid lowdown on the week to come. Last month, the newsletter included information about the Tenant Fees Bill, the Social Justice Commission Bill and the Terminal Illness (Provision of Palliative Care and Support for Carers) Bill.
Clear the Lobby currently has about 4,000 subscribers; students are a big part of that as they tend to be very politically engaged.
Casting his mind back to when he was a student, the 26-year-old says his law degree has been a big help with the newsletter, not least because it helped him understand legislation. And, like many law graduates, Salek remembers (the horror of) having to read particularly dense textbooks and cases in not a lot of time at law school and then having to summarise them; this has proved great practice for Clear the Lobby.
It's good to know that even though someone doesn't pursue a career in law, they can still, like Salek does, describe their law degree as "great".