Crowdfunding appeal seeks £25,000 for publication
Lady Hale is to be the subject of a new illustrated children's book.
The book, Judge Brenda: Equal to Everything, tells the story of a girl brought up in the North Yorkshire countryside who went on to become president of the Supreme Court, the most senior judge in the country. Along the way, it will pay ode to former family lawyer Hale's judgments and pioneering legal reforms, including the Children Act 1989, which is widely considered one of the UK's most important pieces of legislation protecting children.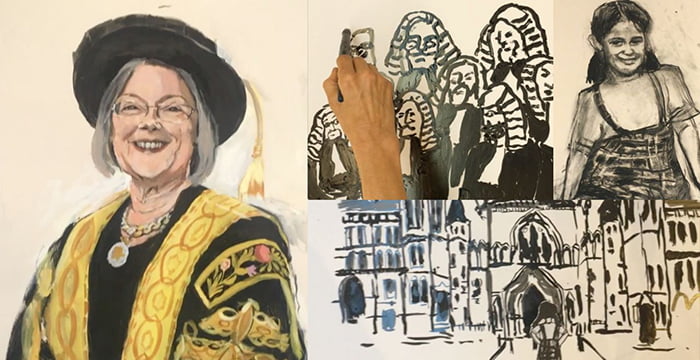 Commenting on the possibility of becoming the star of a new children's book, Hale said:
"It's been an amazing life and I'm thrilled at the idea of making it into a picture book to entertain and inspire young people."
Hale's incredible achievements aside, the book will also introduce children to mature concepts such as the legal system, access to justice and the rule of law.
A crowdfunding campaign, launched by Legal Action Group (LAG), aims to raise £25,000 to cover the book's creation and production costs. Over £3,000 has been pledged so far.
If successful, Hale's story will be published in 2019 and will mark 100 years since women were first able to become lawyers. The book's creative team includes Henny Beaumont, an artist and illustrator, Rebecca Omonira-Oyekanmi, a writer and reporter, and Afua Hirsch, a writer, broadcaster and former barrister.
News of Hale's new book comes a year after the publication of The Supreme Court: A guide for bears, a short picture book by court artist and bear-lover Isobel Williams. It serves as an easy-to-read introduction to the Supreme Court and its function, told with the help of teddies.