Free and easy-to-use future lawyer essential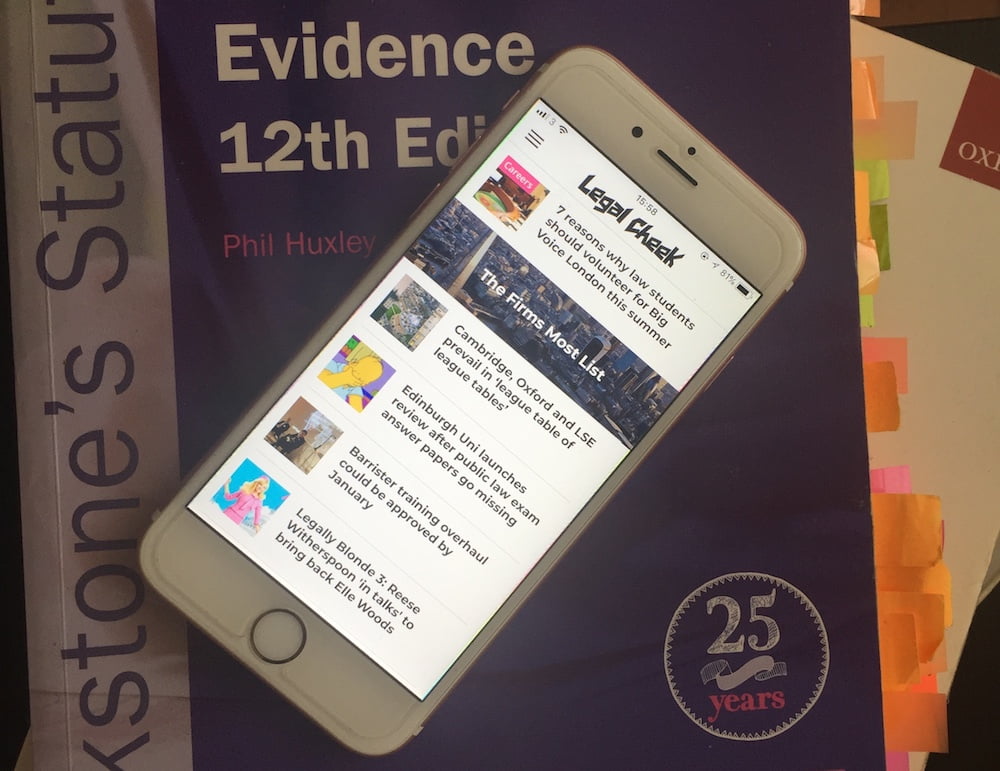 As students across the land gear up for summer training contract application season, Legal Cheek today officially launches its new graduate recruitment-focused iPhone app.
The app brings together the Legal Cheek news feed with our Key Deadlines Calendar and firms, chambers and law school profiles and Most Lists. But it goes one step further than the website by automatically sending key application deadline alerts for both firms and chambers direct to your phone.

There is also a facility to comment on news stories, and a mode that allows users to continue browsing while offline.
Legal Cheek publisher Alex Aldridge said:
"We spoke to our core readership — undergraduate law students — and the consensus was that they wanted an enhanced app that integrated our news, independent law firm and chambers profiles and Key Deadlines Calendar in a more convenient and usable way. I then handed over large parts of the project to our young team, who with the help of our expert app designer have come up with a brilliant product that works very smoothly and is completely free."