QC turned Home Secretary Lord Michael Howard shares his story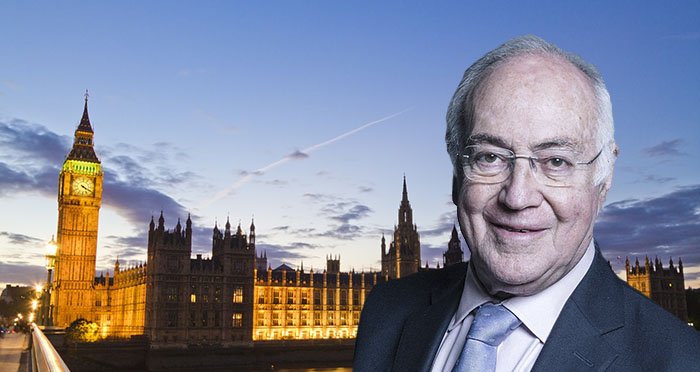 Dominic Grieve, Nicky Morgan and Anna Soubry are just some of the many Tory MPs to have started out as lawyers, with the likes of Keir Starmer, Emily Thornberry and Chuka Umunna filling the opposition benches. In the parliament to 2017, 91 MPs were lawyers, while a further 28 had a background in law.
Some of the transferable skills are obvious: communication skills, mastering a brief, making an argument, understanding the law. But, says lawyer-turned-politician Lord Michael Howard, "there's a very big difference between addressing a court and addressing the House of Commons and I think some lawyers never quite get the hang of the difference. Whether I was one who did or didn't, I leave it up to others to decide".
Speaking to Child & Child solicitor Kevin Poulter in the latest episode of The Hearing podcast, Howard recalls his ascent through the legal profession and politics, from law student to QC and from junior minister to Home Secretary respectively.
The law came first for Howard, who studied at the University of Cambridge alongside a number of other influential Tories known as the "Cambridge Mafia". He started an economics degree, but switched to law when it became "very mathematical".
Howard, a Brexiteer, was called to the bar (Inner Temple) in 1964 and enjoyed a mixed practice, eventually specialising in employment law and planning. He admits he "neglected" his legal career during his early (failed) attempts to contest Liverpool Edge Hill's Labour seat, eventually deciding to give law "a fair crack of the whip". It paid off: he made silk in 1982.
Moving into parliament wasn't easy, not least financially, the first two years being "possibly the most difficult of all". Howard and his wife had all but decided he couldn't carry on when Margaret Thatcher asked if he'd join her government. Stints as Home Secretary and Secretary of State for the Environment followed before Howard became the leader of the Conservative Party from 2003 to 2005 during Tony Blair's tenure at No 10.
You can hear why Howard found the transition into politics so difficult in The Hearing podcast above. On it you can also learn about Howard's "tough on crime" stance as Home Secretary and his recent spell in the courts for speeding.
Listen to the podcast above or download it for free on iTunes, SoundCloud and Spotify