You can now slide into the DMs of an international law firm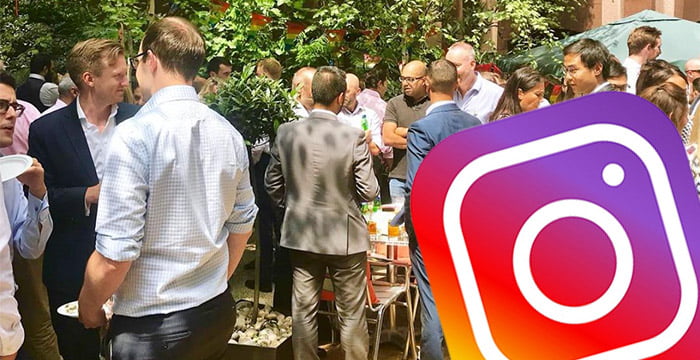 International law firm HFW has launched its very own Instagram account, but with a twist: the page is run by the outfit's current crop of fresh-faced trainees.
The account, @Life_at_HFW, officially went live today and is 100% controlled by six of the firm's current rookies, who have been specially selected as "Instagram Ambassadors". The trainees — who sign their name to each post, so followers (and terrified HR staff) will know who posted it — will give an insight into what life is really like at HFW.
Uploads and fancy filters aside, trainees will also respond to direct messages (DMs) sent to the account, as opposed to a member of HFW's marketing or HR team. Yes, that's right, you can now slide into the DMs of an international law firm — what a time to be alive!
Speaking to Legal Cheek, HFW's HR manager, Sarah Burson, explained how the firm wanted to do something different, and in the process give an "honest" and "transparent" account of trainee life. She said:
"We decided that the best way to do that would be to set up an Instagram account and hand control to our trainees themselves. They choose what photos to post, what to say and how to say it… Our trainees do attend a lot of events and they're all guaranteed an international secondment, but it won't just be photos of cocktail parties and airport lounges. We give our trainees proper client-facing work to do, so if they're at the office working late on an urgent matter, or if they're doing a disclosure exercise, they'll be sharing that on our Instagram page."
HFW isn't the first firm to place its social media output in the hands of its young lawyers. In 2013, fellow corporate player RPC launched @LifeInALawFirm, a trainee-controlled Twitter account documenting the highs…
A little unexpected recognition goes a long way! #friyay #traineelove #rewards pic.twitter.com/dOOldKUh2g

— Life in a Law Firm (@LifeinaLawFirm) December 15, 2017
and lows of life as City lawyer.
Friday night bundling #howmanypaperaeroplanescouldwemake pic.twitter.com/COfKqPU1Y5

— Life in a Law Firm (@LifeinaLawFirm) October 16, 2015