Presidential candidate's musings as a 16-year-old derail election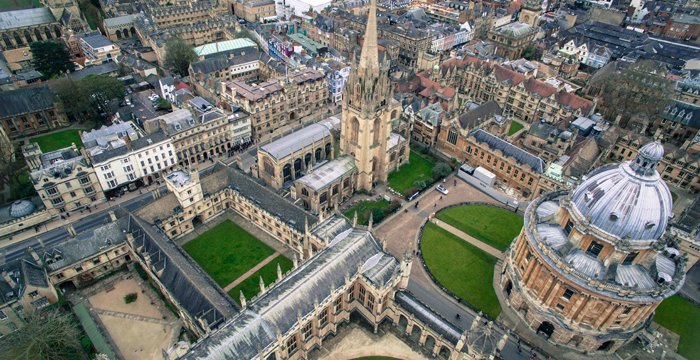 Oxford University's Law Society is to re-run its presidential election after controversy over a 2014 blog post written by the sole candidate derailed the original vote.
Screenshots of the now-deleted post arguing that "feminism is a pointless endeavour" were posted on Oxfess, the anonymous Facebook forum for Oxford undergrads. The male author, now a first-year law student but then aged 16, had written:
"Being a woman must suck, both biologically and socially, and so even if in some dream world something resembling social equality came to be, women would still be at a disadvantage."
He also compared women to "the domestic cow" as part of a tortuous analogy that the embarrassed student told Legal Cheek "doesn't reflect my current views".
Outraged students launched a campaign to re-open nominations, saying that the sentiments expressed in the post made the author unfit to become Law Society president. One posted anonymously on Oxfess: "If there is one good thing you do today, please make sure to vote in the Lawsoc elections and use your RON (Re-Open Nominations) powers".
Another wrote:
"The way in which he wrote about women, no matter what his intended sentiment (which is completely indiscernible in the muddled mess of his writing) is genuinely something people should be allowed to be distressed about… I was personally enraged by the article."
A further anonymous poster said that "Law soc is becoming an absolute joke in the eyes of the university, not voting for this presidential candidate is now literally the only way to save this soc".
But others thought that the backlash was unfair, saying that "if you actually take the time to read it, the tone of the article isn't ragingly misogynistic… him questioning whether feminism will succeed [is not the same as saying] feminism is a bad thing or not worth trying to achieve".
The Oxford Law Society came to the agreement that the Year 11 musings were relevant to the election, telling Legal Cheek:
"The existence of this blog post only became known to the Oxford Law Society after the candidate had put himself forward for President. We thought that the most appropriate way forward was for the members of the Law Society to decide whether, in light of this blog post, the candidate was suitable for the position. We would like to stress that the Oxford Law Society does not endorse the personal views put forward by any candidate for election."
The election results, announced on 1 July, revealed that the duly elected president for Hilary Term 2019 was RON — in other words, nominations would be re-opened.
The Law Society says that it will hold another election shortly, with a "new candidate" — presumably vetted for teenage indiscretions — already in place.
One current Oxford law student told Legal Cheek that the normal practice of the society is to put forward a single candidate for president — leaving members with RON as the only other option. They continued:
"Hopefully the Law Society will use this as a chance to reflect on whether they should put more than one candidate up for election. At the end of the day we pay to be members so it would be nice to have more of a say on how the society is run".
The offending blog post argued that "sexism is so deeply ingrained in us all from such a young age that I struggle to see how it can possibly be combated in any significant way". But it concluded by saying that "we might as well try to do what we all know to be right, to march forward as feminists knowing full well that we will ultimately fail, and fail spectacularly".
One student wrote that "this whole thing has been blown way out of proportion. He does not deserve to be collectively punished and hated on for something he wrote when he was 16, and which has been interpreted without wanting to consider what he actually meant by it/his intention … A lot of times, people don't actually mean to offend, they just don't know better. Holding someone's opinions from three years ago against them, without considering if they've grown, is not fair."
The author, who Legal Cheek has decided not to name, told us that the post was "written to provoke a debate in my school's feminist society — I went to a boy's school but we had a joint society with our sister school. I'd forgotten it was on that blog. If I had remembered the post was still there, I would definitely have taken it down as it doesn't reflect my current views. I'm very sorry for the offence I've caused".
Oxford Law Society confirmed to Legal Cheek that it will be re-running the election later this week.