Three quarters of rookie lawyers admit to having no back up plan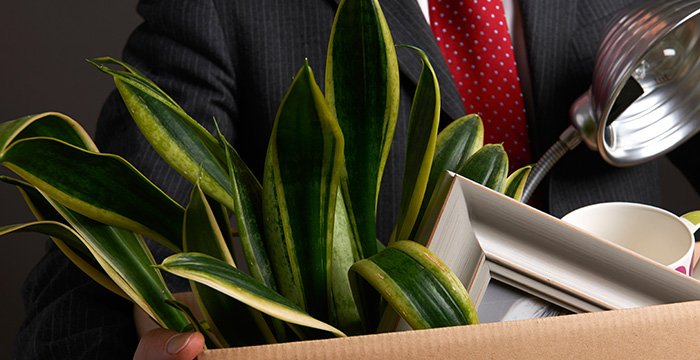 Trainee lawyers who are not kept on after qualifying should receive more support from their firm, new research has suggested.
Seventy-two percent of rookie respondents said that they thought their firm should provide some sort of support to newly qualified (NQ) lawyers not staying on post-qualification. Despite this desire for help, more than half of NQs (53%) reported receiving no help at all.
The research, undertaken by online recruitment platform NQSolicitors, questioned over 350 final seat trainees and NQ lawyers.
One respondent, who wished to remain anonymous, said she received no support after being told by her large commercial law firm that she would not be receiving an associate offer. She told researchers:
"This made me feel pretty unappreciated after working very hard for two years, and worried about finding a suitable position elsewhere. It made me feel quite dispensable although I was still working six days each week as I was so busy. They wanted me to continue to work hard but for no purpose from my perspective other than to learn as much as possible before I left, which is why I did it. I found the firm surprisingly ruthless given their size and history."
That's not to say that every firm is failing to offer support to departing NQs.
The findings show that 29% of respondents were provided with help with their choice of direction on qualification, although 44% of newbies said they would have liked this help. Meanwhile, 18% were offered assistance with their CV, yet 37% said they would have welcomed this type of support.
Despite 50% of NQs stating they would have welcomed informal introductions to other firms looking to hire, just 12% of rookies were provided with this. Twelve percent were assisted with preparing for interviews (41% wanted this), while 5% were offered help with their LinkedIn profile (37% wanted this support). Just 23% of NQs said they did not require any assistance.
Elsewhere in the research, nearly three-quarters of respondents (71%) revealed they had no firm back up plan in case they were not retained, despite just 15% stating they were unequivocally confident they were going to be offered an NQ role.
The findings come after the Law Society of England and Wales urged law firms to avoid leaving trainees in retention limbo — i.e leaving it until the last moment to let them know if they're being kept on or not.
The guidance, issued earlier this year, states that "as part of good practice" firms should inform rookies at least 12 weeks before qualification as to when they can expect a decision about retention. Then, the recommendations state, outfits should inform trainees of this decision no later than eight weeks prior to their expected admission date.