Macfarlanes, Travers Smith, Addleshaw Goddard, Clyde & Co and Mills & Reeve post strong financial results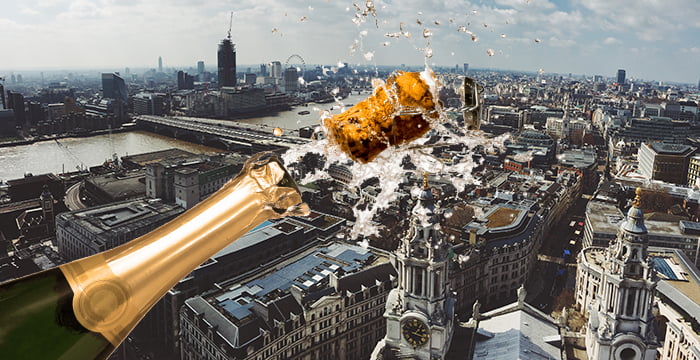 Another batch of City law firms have released their 2018 financial figures — and it's backslapping and champagne all round.
First up, Macfarlanes. The single-office outfit reported an operating profit of £107 million, up almost a quarter on the previous 12 months, while profit per equity partner (PEP) jumped by a whopping 25.5% to £1.7 million. The outfit's turnover hit a cool £201.5 million, an increase of 20%.
A spokesperson for Macfarlanes told Legal Cheek: "Thanks go to all the hugely dedicated people who work here, both our lawyers and our business services team. Attract and retain really talented people, give loyal clients excellent service and you have a recipe for strong results."
Meanwhile, fellow silver circle player Travers Smith reported a 17.5% increase in turnover to reach £146 million, while PEP swelled to £1.2 million — an uplift of 24.3%. Reflecting on this year's stellar financials, Travers Smith's managing partner, David Patient, said:
"The strategic investments in our people and business over the last few years are paying dividends, and the confidence we, and our clients, have in our model is reflected in some fantastic work this year, and our bumper promotion round of eight new partners."
Not to be outdone, national player Addleshaw Goddard trumpeted record results this year, with global revenue hitting £242 million, a rise of 23%. Profits for the 2017/18 financial year grew 36% to £87 million, marking the fourth consecutive year of revenue and profit growth for the firm.
Last summer Addleshaws expanded into Scotland through a merger with Scottish outfit HBJ Gateley, creating, at the time, the UK's 15th largest law firm. Over the past year or so it has welcomed around 30 new partners across England, Scotland, Asia and the Middle East.
Addleshaws' managing partner John Joyce said:
"Income is now nearly 50% greater than 2013, continuing the upward trajectory of the last four years in terms of higher revenues, improved profitability and stronger cash position. This has been driven most recently by our successful expansion into Scotland, ongoing investment in priority sectors and global infrastructure."
Next up, shipping and insurance specialist Clyde & Co. PEP climbed a modest 1.5% to £660,000, while net profit jumped to £140.5 million, up 10% on last year's result of £127.6 million. Firmwide revenue rose to £551.3 million.
Clyde & Co, which has ten UK offices and a further 36 overseas, revealed 63 lawyers were appointed to partner positions over the past year, taking partner headcount at the firm to over 400 for the first time. Simon Konsta, Clyde & Co's global senior partner, said:
"We are pleased with these results, which reflect the hard work of our people and the support of our clients. The climate for global business remains complex and our priority is to continue to adapt the services we offer and the delivery of them to ensure we are always providing clients with the very best service locally and globally."
Finally, national outfit Mills & Reeve said it had enjoyed a reported record turnover of £106 million, up 14% on last year. The firm — which has offices in Cambridge, Birmingham, Manchester and Norwich — also announced a staff bonus pool £2 million, equivalent to 7% of the firm's total salary bill. It didn't disclose its profit results but did confirm turnover rose by hefty 14% to £106.3 million.