Eye-watering sums put MoneyLaw junior lawyer pay war in the shade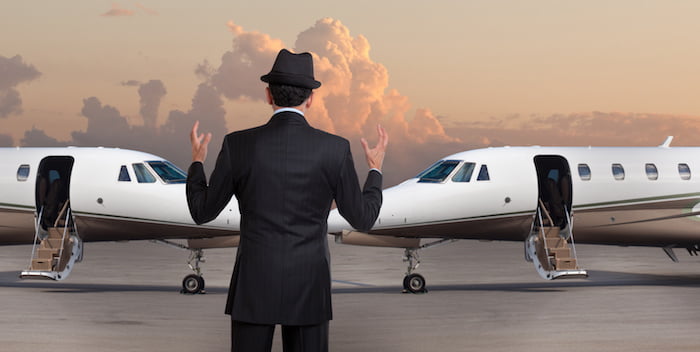 Profit per equity partner (PEP) at Allen & Overy and Freshfields has risen to respective figures of £1.64 million and £1.73 million — up 4% and 12% — as the magic circle radiates Big Dick Energy.
By way of context, that's roughly 12 TIMES what a newly qualified (NQ) associate earning the market-leading £143,000 MoneyLaw salary is being paid by top US law firms in London.
The lesson to rookie corporate lawyers from this differential: don't waste time squabbling about NQ pay — which our Firms Most List shows to stand at between £78,500-£87,300 in the magic circle — just get your head down and concentrate on making partner.
The PEP rises at the magic circle duo come up the back of overall revenue rises of 4% at A&O to £1.57 billion and 5% at Freshfields to £1.4 billion. Net income is also up at both firms — by 3% at A&O to £690 million and by 12% at Freshfields to £683 million.
A&O's slower growth comes on back of its magic circle-leading performance last year, while Freshfields' chunky increases show that the firm is back on track following a slightly disappointing previous 12 months.
Commenting on the results, A&O global managing partner Andrew Ballheimer said:
"We have had a busy year across our network and it's gratifying to see another strong increase in revenue after outstanding figures last year. These results speak to a powerful client proposition, underpinned by the calibre and hard work of our people and a compelling international platform."
Meanwhile, Freshfields chief Stephan Eilers commented:
"We have positioned ourselves effectively to take advantage of growth areas and we have a very strong team of professionals delivering exceptional outcomes for our clients."
The newly released financials follow the publication of Clifford Chance's results earlier this week. At CC PEP soared by 16% to hit £1.6 million, while revenue rose to £1.62 billion.
Expect Linklaters to announce shortly. The remaining magic circle firm, Slaughter and May, does not disclose its results, but it is understood to be the most profitable of the quintet.