SRA issues warning over scam emails misusing the names Osborne Clarke and Herbert Smith Freehills
It's not the first time that a firm's identity has been used in this way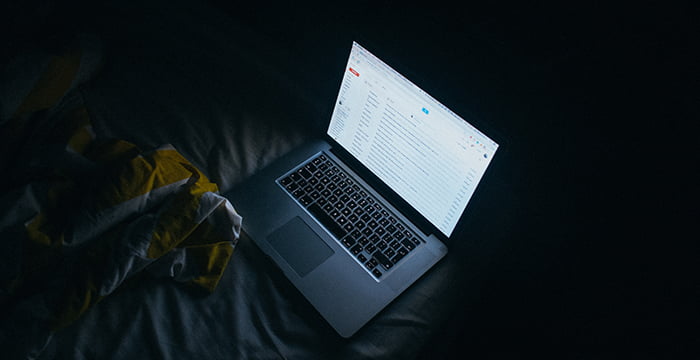 Online scammers have used the names of two top international outfits in what appears to be a crude attempt to dupe the general public.
According to a warning on the Solicitors Regulation Authority's (SRA) website, a member of the public received an email falsely claiming to be from "Osborne Clarke Solicitors", containing a link to open a shared file. The email, which has nothing to do with the genuine Osborne Clarke, refers to an encrypted message and invites the recipient to log in to view the file. There is a concern the file may contain malicious software, the warning adds.
An Osborne Clarke spokesperson told Legal Cheek:
"We received reports of scam emails and notified the SRA. While the communications mention a variation of our brand name, 'Osborne Clarke Solicitors', our business has no connection and only emails with the osborneclarke.com address are genuine. We cannot control scam emails as we are not responsible for the servers they originate from, but we have created a page on our website that highlights scams that have been brought to our attention."
The regulator's warning comes just days after it emerged that scam emails were sent to members of the public claiming to be from a Herbert Smith Freehills' (HSF) partner and the firm.
The email falsely claims to be from HSF's London public law head Andrew Lidbetter and relates to the benefit of a "will investment" of the sender's deceased client. According to the warning, the email is based on a dispute between the sender and a member of the public regarding the release of a death certificate and a complaint about the fee the sender has requested.
A similar SRA alert — issued at the same time — warned the public that emails have also been sent to organisations falsely claiming to be from HSF. The emails, again nothing to do with the genuine HSF, refer to an attached legal expense, relating to work carried out by the sender.
A HSF spokesperson told Legal Cheek:
"We confirm that the firm and any relevant individuals have no connection with these emails which misused our names. Similar to others which have also been impacted, we reported the incidents to the relevant authorities."
This isn't the first time law firms and lawyers have been targeted in this manner.
In 2016, Legal Cheek reported that scammers had pretended to be Withers' London partner Matthew Woods. The emails claimed the experienced solicitor needed help tracking down the relative of a deceased client, but neither Woods nor Withers had anything to do with the messages.
More recently, internet wrong'uns used the name of a Norton Rose Fulbright solicitor as part of a scam. The emails, falsely claiming to be from litigation and dispute resolution consultant solicitor Tim Ingham, concerned "an inheritance or other payment following a supposed air crash involving a family member". At the time, the firm issued a statement stressing it was in no way connected to the bogus emails.