Max Hill to replace Linklaters-bound Alison Saunders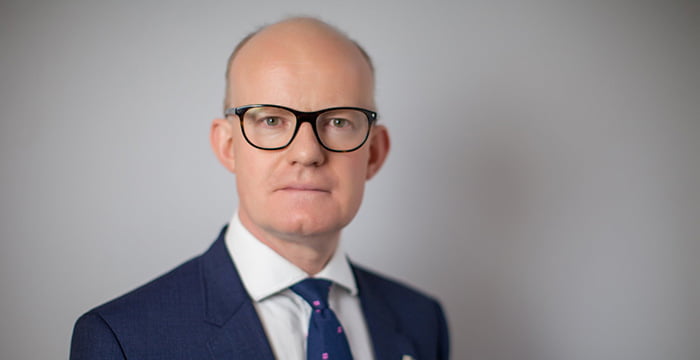 A leading criminal silk who starred in a Channel 4 courtroom-based docudrama has been appointed as the new Director of Public Prosecutions (DPP). Max Hill QC will take over from Alison Saunders, the Crown Prosecution Service's (CPS) current head-honcho, later this year.
Hill is the head of London's Red Lion Chambers, a role he has held since 2012 and is a former Criminal Bar Association (CBA) chair. He has been the independent reviewer of terrorism legislation since March 2017. Hill has acted in a number of high-profile cases including the successful second prosecution for the killing of 10-year-old schoolboy Damilola Taylor.
Legal Cheek readers may also recall Hill's appearance in Channel 4's The Trial: A Murder in the Family. The hybrid legal drama — which aired last year and featured a real jury, barristers and a judge — focused on the fictitious murder of a 38-year-old woman named Carla Davis, who was strangled in her own home. Hill appeared as lead prosecution counsel, alongside fellow Red Lion barrister Michelle Nelson.
Hill, who will lead the CPS from 1 November on a renewable term of five years, said:
"I am honoured to be the next Director of Public Prosecutions. I am grateful to Alison Saunders for her service and look forward to building on her legacy. This is a challenging time for the CPS, with the rise in complex cases and negative publicity about its handling of disclosure in some cases. I have seen first-hand the sterling work of the CPS and I am determined to restore public trust in all of its work."
The announcement comes just weeks after Saunders confirmed she was stepping down as the CPS' leader to take up a new role at Linklaters. Saunders — only the second woman to hold the post when she was appointed as DPP in 2013 — will join the magic circle player as a partner in its business crime team.