Manchester law grad John Whaite won series three of the hit cookery show — now he wants to become a barrister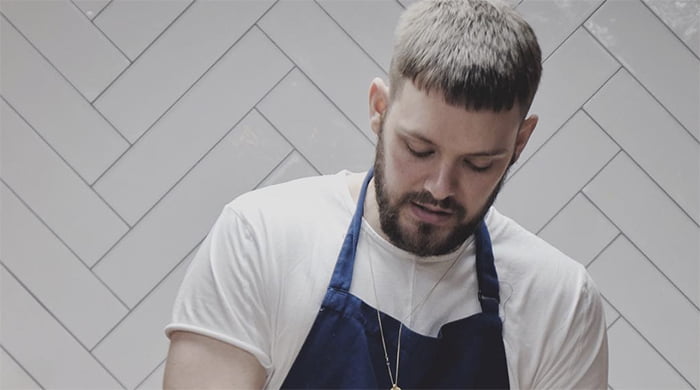 A former Great British Bake Off champion has revealed plans to replace his whisk with a wig and pursue a career as a family law barrister.
John Whaite, who secured a first in his LLB from Manchester University, shot to fame in 2012 after winning series three of the popular baking show. Having turned his back on law (or so we thought), Lancashire-born Whaite has gone on to release six cookbooks and make a string of TV appearances including ITV's Chopping Block, a show he co-hosted alongside celebrity chef Rosemary Shrager.
Despite Whatie's on and off-screen successes, it now appears a career in law is back on the cards.
The 29-year-old, who completed a vacation scheme at Eversheds (now Eversheds Sutherland) during his time at Manchester, has accepted a place to study the Bar Professional Training Course (BPTC) at BPP Law School in Leeds.
Speaking to Legal Cheek, the Bake Off star explained how his years of presenting live television have helped him develop the confidence required to stand up in court and advocate effectively — confidence he accepts he lacked as a fresh-faced law grad.
Whaite, who will start the BPTC in September and hopes to secure a family law pupillage in Manchester or Liverpool, told us:
"Much as I relish every moment of the food industry, which allows me to express creativity, I have missed the critical thinking required in law. And after a year or two of personal development, I know wholeheartedly that what I want to do with my career is to advocate for the best possible outcome within a family law situation."
And he isn't afraid of the challenge ahead. Reflecting on the devastating cuts to legal aid and the large numbers of families left without adequate legal representation, he continued:
"I'm being totally realistic, I'm well aware that I won't save the world or fix every single issue within the family law realm, but what I have taken from mini-pupillages and court marshalling thus far, is that at the heart of every family law hearing lies justice and child welfare."
Whaite isn't the only legally-minded contestant to put his baking skills to the test in the famous white tent. Rav Bansal — who appeared on the show in 2016 — has an undergraduate degree in criminology and a masters degree in criminal justice.