It's unclear whether the role is paid or not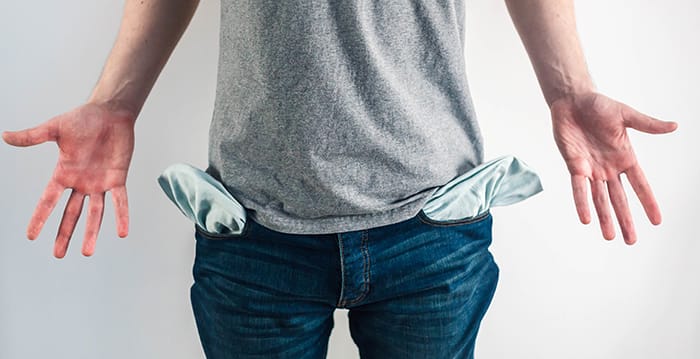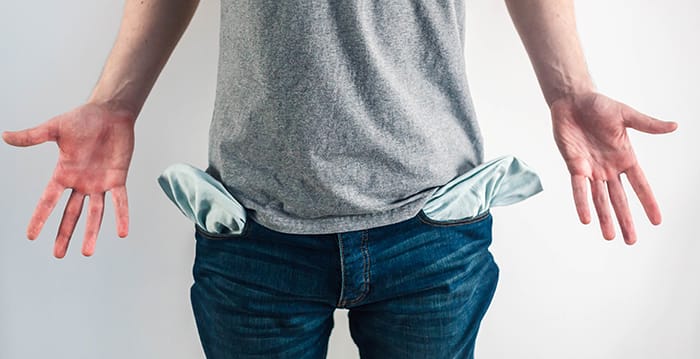 A north London law firm has advertised for a volunteer to take up a legal internship for three months, Legal Cheek can reveal.
Adel Jibs & Co Solicitors posted an ad for a "voluntary legal internship" on the Indeed jobs website on 14 September, offering volunteers responsibility for "writing s202 representation to the local authority [and] attendance to court with instructed barristers on housing, family and immigration matters".
The Enfield outfit — run by sole practitioner Adeleke Ajibola, according to Law Society records — says that the position is open to a recent law grad or final year student, or somebody with a year's experience as a paralegal.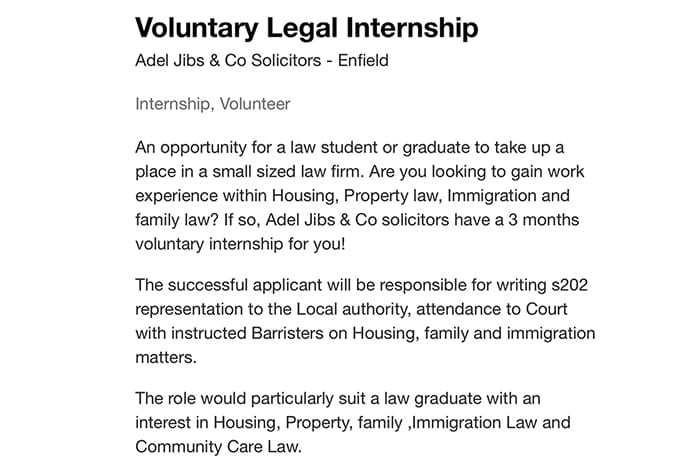 The ad goes on to say that "as the legal internship position is voluntary, the working day is a minimum of three days a week at our office for three months". Despite the detailed job description, the listing omits to mention anything in terms of salary or expenses.
There is nothing contrary to the law in offering such voluntary roles, though whether they are appropriate in the legal profession is a matter of debate. On the one hand, they are clearly a way of gaining much-needed, hands-on experience for young lawyers; on the other, critics point out that they may inadvertently favour those who have the means to work on a voluntary basis.
When Legal Cheek got in touch, a spokesperson for Adel Jibs declined to comment on whether the position was paid or not, but stressed the firm had not broken any laws. While the post now says that the position is "no longer available", an older version of the same ad is still live.
News of Adel & Jibs voluntary role comes just weeks after we reported that a high street law firm had attempted to fill its paralegal vacancies with unpaid law grads. Smart Solicitors, a Birmingham outfit specialising in immigration and personal injury law, said it would happily provide "3 months unpaid experience" to law grads who lacked on-the-job experience. Smart Solicitors declined to comment.
Even fairly big firms have succumbed to the temptation of recruiting interns for no or low pay.
In 2014, London legal aid giant Duncan Lewis was seeking 20 Legal Practice Course (LPC) and Bar Professional Training Course (BPTC) grads to work free of charge for four weeks as "volunteer" paralegals. At the time, a spokesperson for Duncan Lewis said it was "proud to acknowledge that we are a law firm that is actively assisting our next legal generation and at times, in accordance with ACAS [Advisory, Conciliation and Arbitration Service] guidance."