US player will now recruit rookies exclusively from its vac scheme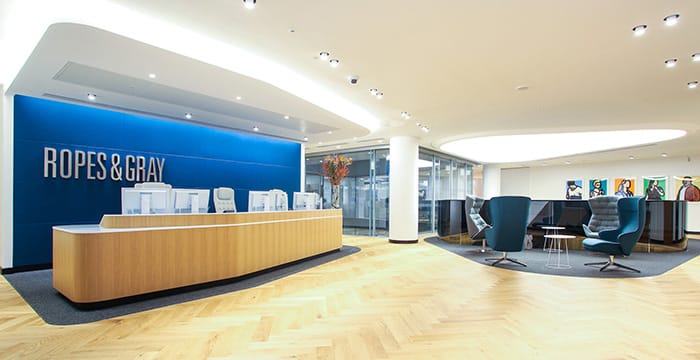 The London office of US outfit Ropes & Gray has launched a new hybrid trainee recruitment process as part of an effort to ensure it attracts the very best talent through its doors irrespective of their socio-economic background.
Following a successful pilot, the firm has integrated two distinct City hiring tools, contextual recruitment and CV blind, to create a new model that cherry picks the best elements of both approaches.
In brief, prospective Ropes & Gray trainees will have the option during the online application stage to submit information as part of Rare's contextual recruitment tool. The system — already in place at a host of City firms — pulls data from two databases (school/college results and UK postcodes) and combines this information to place wannabe lawyers' accomplishments in context.
Following an initial sift by the firm's graduate recruitment team, three of Ropes & Gray's London partners then review the applications and identify who to invite to an assessment day.
It's at this point in the recruitment process that the CV blind element comes into play. The rigorous assessment day — which features a range of tasks and an interview — is overseen by a new batch of partners and senior associates who are only aware of candidates' names.
Ruchit Patel, a graduate recruitment partner at Ropes & Gray, told Legal Cheek:
"We want to ensure that we attract the very best talent to our doors regardless of background. That requires identifying relative overachievers and mediating unconscious bias. We are delighted with the outcome of the pilot which seeks to achieve that and believe our fresh approach is a major improvement on the more traditional recruitment methods used by many other firms in the City."
Ropes & Gray, which takes on around seven trainees annually, confirmed the new approach will apply to students seeking a place on its vacation scheme. This on account of the firm's recent decision to recruit trainees exclusively from its vacation scheme cohorts.
News of Ropes & Gray's recruitment revamp comes just days after reports claimed four partners are set to leave following discussions with firmwide management. Speaking to Legal Week (£), sources suggested the impending exits are part of a strategic shift as the firm looks to instil a more global focus in the capital.