Tycoon worth £34 million paid 'prestigious' law firm £95,000 to help prove he couldn't pay ex-wife £200,000
High Court described it as an 'affront to justice'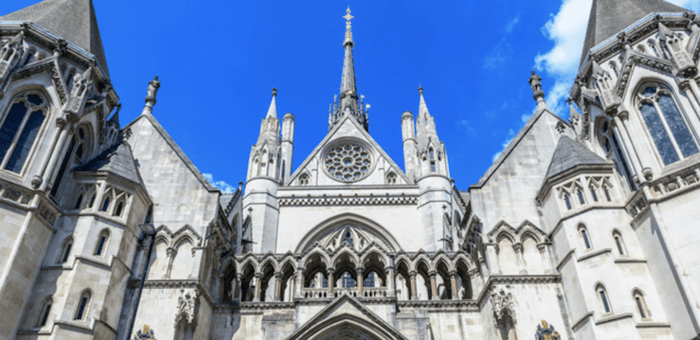 An Omani businessman worth a reported £34 million has told the High Court that he's unable to pay his ex-wife more than £200,000 in maintenance and legal fees, despite dishing out almost £100,000 to his own lawyers to help fight the case.
The unnamed tycoon, who lives in Oman, was previously ordered by the High Court to pay his London-based ex-wife and children £40,000 a month maintenance for six months.
However, the man later told Mr Justice Holman that his assets were "illiquid and unrealisable" and that his family business had suffered a "considerable reverse" since the collapse of infrastructure giant Carillion.
However, Justice Holman didn't agree and pointed to the fact the wealthy businessman had been able to pay £95,000 to the "prestigious" law firm which is representing him. The recently released judgment reveals that having parted ways with renowned divorce specialists Vardags, the businessman was now being represented by London litigation outfit Stewarts Law.
Describing the move as an "affront to justice", Justice Holman imposed what is known as a 'pound for pound' order, meaning the man cannot pay his lawyers a pound without handing over the same sum to his ex-wife's solicitors. The judge said:
"I wish to stress very clearly indeed that it is not intended to deny, nor is it denying, him the means of obtaining legal advice. As far as I am concerned, he can go straight out and pay £100,000 to Stewarts Law for further legal advice, the only condition is that he also pays pound for pound £100,000 to the wife's solicitors."
The businessman owes his former wife £130,000 in legal costs and further £100,000 in unpaid maintenance, according to the judgment.
At a hearing in April, the High Court heard how the couple had allegedly clashed on a number of issues including the use of a private chauffeur and the "tendency of the wife to smoke or vape in the cars in the presence of the drivers".