Barristers left 'amused' by the creative endeavours of one bar hopeful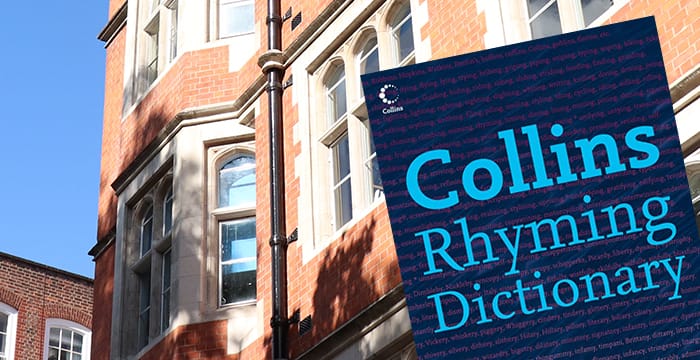 As if the search for pupillage wasn't difficult enough, one very creative aspiring barrister has fired off an application almost entirely in rhyme.
The inventive pupillage seeker, who hasn't been named, was applying for one of two training spots up for grabs each year at London's 5 Essex Court. The titbit is courtesy of the civil set's latest pupillage selection report, a document chock-full of helpful application pointers. Produced by Jeremy Johnson QC and released this week, the report states:
"We were amused to receive our first application written almost entirely in rhyme, but we did not feel this was the best way for the candidate to convey their written advocacy skills."
A spokesperson for 5 Essex Court's pupillage committee told Legal Cheek: "The variety of forms each year we receive is something you really must see to believe, but this year came our very first entry in rhyme. At least it was a change from 'I want to do crime'."
Embracing the young pupillage hunter's love of rhyme, the spokesperson continued:
"More details on the applicant we cannot provide,
a data protection breach we couldn't abide.
But finding rhymes with 'pupillage' is tricky and hard,
and we're looking for barristers — we don't need a bard.
The advice to applicants that we propose,
don't give in to temptation: it's better in prose."
Creative applications aside, Legal Cheek's Chambers Most List shows those who successfully navigate the set's rigorous recruitment process receive an award of £55,000. This puts its pupils on pay par with those learning the ropes over at 1 Crown Office Row, Enterprise Chambers, Hardwicke and Serjeants' Inn Chambers.
Students considering a career at the bar still have time to get their hands on a £5 million pot of cash courtesy of the Inns of Court. The deadline is tomorrow (Friday 2 November) and your application doesn't have to rhyme.