Pilot case concerns West Ham United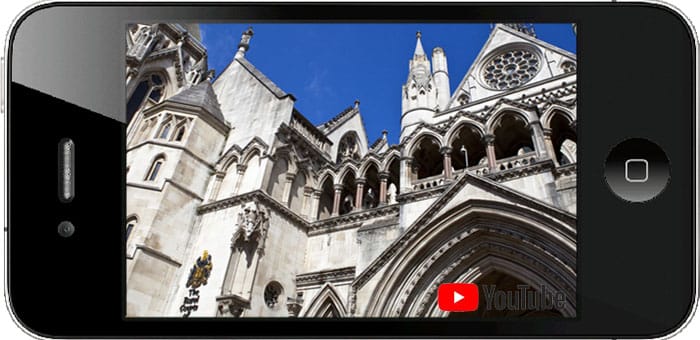 The Court of Appeal Civil Division is to live-stream its first hearing in full, the Judicial Office confirmed today. The decision to live-stream select cases is part of a move to improve public access to, and understanding of, the work of the UK's second highest court.
The case selected for the public pilot this Thursday concerns a dispute over the number of fans West Ham United Football Club, as tenants, can allow into the London Stadium for its home fixtures. It will be heard before a judicial panel of three at the Royal Courts of Justice and live-streamed on the judiciary's YouTube channel. Viewers tuning in can expect to see a split-screen of simultaneous broadcast between the judicial bench and the front rows of counsel.
Commenting on the new initiative, Sir Terence Etherton, the Master of the Rolls, said: "This is an exciting way of opening up our courts to help the public understand and see for themselves the way that courts work, and how appeals are heard. The first case is a high profile one with a great deal of public interest, which is why it has been selected for the public pilot."
He continued: "The intention is to have up to three appeal hearings being live-streamed in the near future, assuming that all works well with the public pilot. We hope that as well as opening up the court's work to a mass audience, the broadcasts will increase public confidence in the system."
Live-streaming of court proceedings has taken place for some time in the Supreme Court, but only since 2013 have certain proceedings in the Court of Appeal been selected for filming and broadcast.
Should Thursday's pilot be successful, the Master of the Rolls will request an amendment to the current rules preventing the filming and broadcasting of family cases heard in the Court of Appeal.