New quasi-judicial body up and running within a year, says Mark Zuckerberg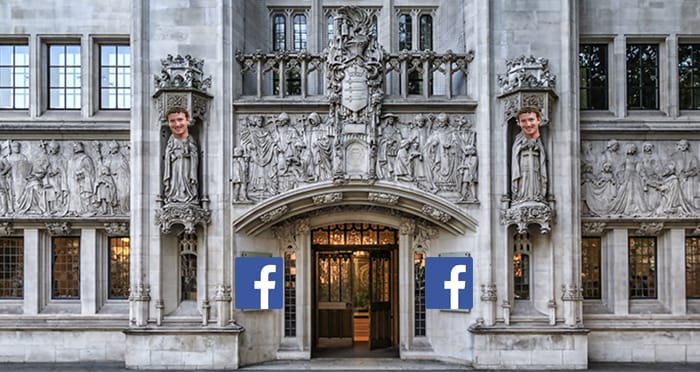 Facebook is to launch an independent body to oversee appeals on content moderation issues, Mark Zuckerberg confirmed yesterday. The project, described by some as Facebook's answer to the 'Supreme Court', comes as the social media giant faces increasing calls to address the rise of fake news and inappropriate content posted on its platform.
"In the next year, we're planning to create a new way for people to appeal content decisions to an independent body, whose decisions would be transparent and binding," Zuckerberg wrote in a post. "The purpose of this body would be to uphold the principle of giving people a voice while also recognizing the reality of keeping people safe."
Explaining why the new body would operate independently of Facebook, Zuckerberg continued:
"First, it will prevent the concentration of too much decision-making within our teams. Second, it will create accountability and oversight. Third, it will provide assurance that these decisions are made in the best interests of our community and not for commercial reasons."
Elsewhere in the lengthy statement, Zuckerberg confirmed it had launched a consultation into how members of the body are selected, how it will ensure their independence from Facebook, and how the body selects which cases to hear from potentially millions of requests. The tech billionaire, who has an honorary law degree from Harvard, the university he dropped out of to start Facebook, added:
"As part of this consultation period, we will begin piloting these ideas in different regions of the world in the first half of 2019, with the aim of establishing this independent body by the end of the year."
Facebook's plans for a new social media court come just a month after it hired Sir Nick Clegg, the former deputy prime minister, as its head of global policy and communications.
Earlier this summer, Legal Cheek reported that one of Allen & Overy's tech incubator residents had been purchased by Facebook for around $30 million (£26 million). Speculation at the time suggested that Bloomsbury AI, an artificial intelligence system that can read and understand documents, will be used by the social media platform in its battle against fake news.