Reported him to HR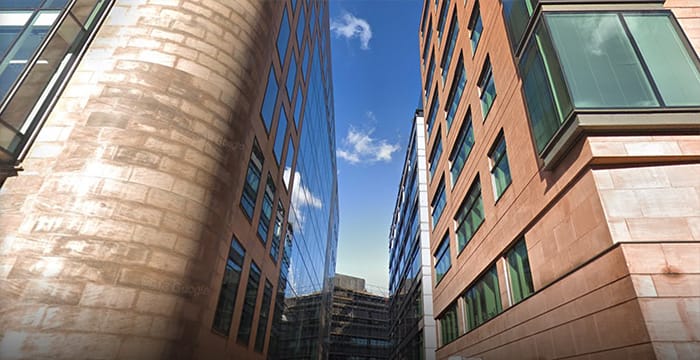 A partner in Hogan Lovells' London office has been suspended after a lawyer at a rival firm reported him for allegedly watching porn at his desk.
The awkward incident is said to have occurred on Monday morning when a lawyer at Irwin Mitchell looked out of their office window overlooking the partner's desk. Images courtesy of Google (above and below) show that the two firm's London bases are only separated by a narrow lane.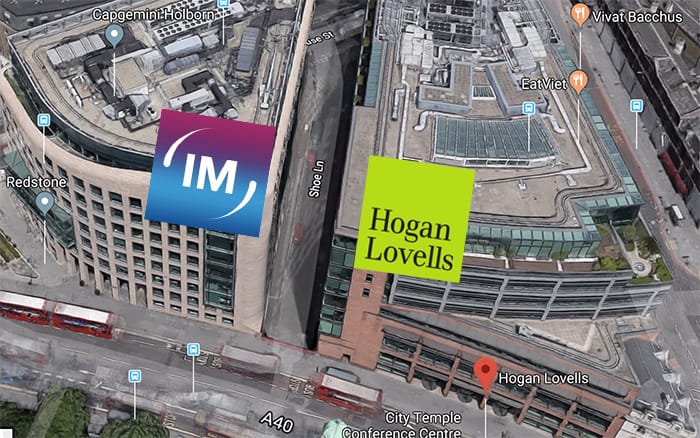 Shocked at what he (or she) was witnessing, RollOnFriday reports that the Irwin Mitchell lawyer whipped out their mobile phone and began filming the unnamed partner, who had his back to the window, before reporting the incident to Hogan Lovells' HR staff.
A spokesperson for Hogan Lovells said: "We were made aware of an individual in our office mis-using their computer to watch adult material. Such behaviour is unacceptable and we have suspended them pending a full internal investigation."
As for how the partner allegedly accessed the porn on his work computer in the first place, the spokesperson added:
"We didn't block access to websites unless they represented a cybersecurity risk (e.g. they have malware on them). The nature of our work for clients sometimes means we need to carry out investigations in areas which require us to have flexible access. We have reviewed and tightened this policy."
Irwin Mitchell declined to comment.