Let Inns offer the vocational course, says shadow attorney-general Baroness Chakrabarti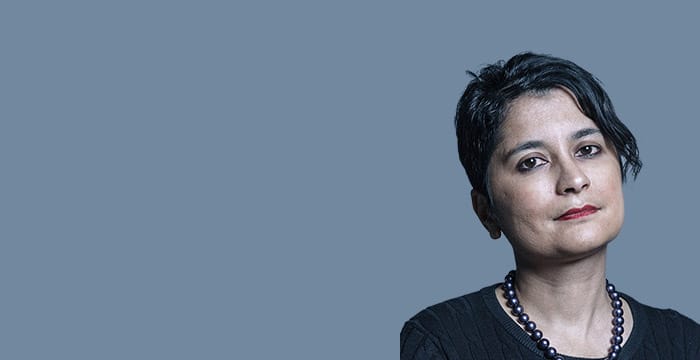 The Labour Party would put an end to the "racket" of expensive Bar Professional Training Courses (BPTC), the shadow attorney-general has said.
Speaking at the Bar Council's annual conference in London on Saturday, Baroness Chakrabarti MP said BPTC "profiteers" were "on fair notice that change is coming". The 39 Essex Chambers door tenant revealed Labour was ready to "work with the bar and the Inns enthusiastically and creatively on the best way to invest in the best future of the profession."
Throwing her support behind a proposal by shadow solicitor general Nick Thomas-Symonds to hand control back to the Inns of Court, Chakrabarti told the audience:
"Writing in The Times earlier this year, Nick signalled our intention under the next Labour government, not just to end university tuition fees, but to end the racket of bar courses that offer too many places for too high fees to too poor students, many of whom have no prospect of the pupillage that remains the gateway to the profession."
Quoting Thomas-Symonds' article, which was published back in February, Chakrabarti continued:
"Let the Inns become the course providers. Let them train the smaller number of students who do have a genuine chance of pupillage, expand their scholarship and bursary programmes and build a profession of barristers from many different backgrounds. While the Inns are in London, there is no reason why they could not establish regional centres. For all the years of consultation, the best means to create the profession we all want to see was staring us in the face the entire time."
A number of law schools in recent years have introduced aptitude tests to restrict entry onto their bar courses. First rolled out by Kaplan (which discontinued its BPTC in 2014), the University of Law (ULaw) introduced a similar pre-course assessment in 2015. Legal Cheek's BPTC Most List shows aspiring barristers can pay in excess of £19,000 to secure a place on the vocational course.
Chakrabarti's comments come just weeks after we revealed The Inns of Court College of Advocacy (ICCA) — an education and training organisation made up of judges, lawyers and lecturers — was looking to hire a "Bar Course Designer" to help it create a more "affordable" version of the BPTC ahead of an anticipated launch date in 2020.
But what will this new cheaper vocational offering look like? Well, Legal Cheek understands the new-look BPTC could see aspiring barristers tackle knowledge-based learning, such as civil and criminal procedure, during stage one, before moving on to the more practical elements of the course, such as advocacy and conferencing, as part of stage two.
This two-part approach, in theory, would allow bar-hopefuls to make a more informed decision at the end of stage one (based on exam results and pupillage application success) as to whether or not to proceed to the more expensive stage two.