Lord Reed, Lady Hale and Lord Hodge will form the decision panel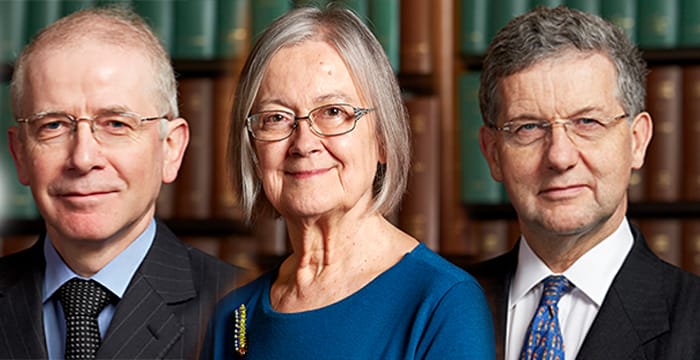 The UK government is seeking permission to appeal against a cross-party legal challenge on Brexit, the Supreme Court confirmed this morning.
In a statement, the UK's top court said it had received an application for permission to appeal in the matter of Secretary of State for Exiting the European Union v Wightman and others.
The case, which focuses on whether the UK can unilaterally revoke its Article 50 request to leave the European Union, was brought by six Scottish MPs, MEPs and MSPs, along with Devereux Chambers' Jolyon Maugham QC. In September, the Court of Session in Edinburgh referred the question to the Court of Justice of the European Union (CJEU). An oral hearing is fixed for November 27.
Theresa's May's government has now made an application for permission to appeal the ruling to the Supreme Court. The move comes after Lord Carloway, Scotland's most senior judge, refused the government leave to appeal the referral last week.
The application has been referred to three Supreme Court justices — Lady Hale, Lord Reed and Lord Hodge — who will form the decision panel. "The court is aware of the urgency of this matter," the statement added.