Online outfit Clerksroom set to launch 'Annex' in Murrisk, population 300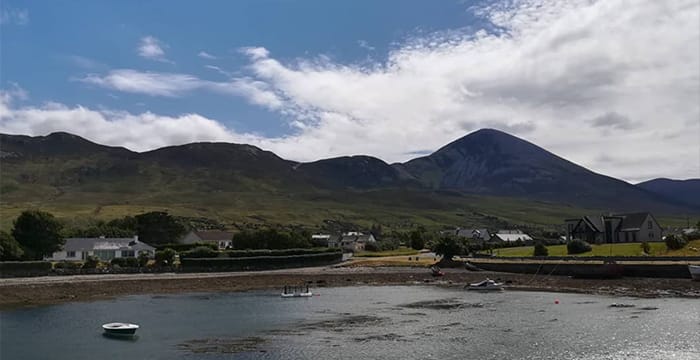 A UK barristers' chambers is to open a Brexit office in the remote west of Ireland.
Two barristers from national chambers Clerksroom will be based at a new 'Brexit Law Annex' near Knock, County Mayo, from early next year in a bid to position the chambers to pick up business routed through Ireland as a result of Brexit.
Taunton-headquartered Clerksroom is an online chambers which also claims to be the country's largest provider of public access barristers. It has 86 barristers on the books, including two QCs. All are based in England and Wales, but Clerksroom co-founder Stephen Ward says that having barristers based in Ireland will stand the chambers in good stead as Brexit approaches.
"We are establishing a Brexit Law Annex in Knock, West Ireland, for businesses and individuals who require commercial advice to navigate them through the knowns and unknowns of what lies ahead in wake of Brexit… We have no idea what the landscape will look like after Brexit so we have established a small but strategic office in Knock to explore the options."
UK lawyers grappling with the implications of Brexit have been sizing up Ireland over the past couple of years, as a fellow common law jurisdiction that will remain in the EU. A Legal Cheek event on the rise of Dublin as a global legal centre earlier this month heard that English solicitors have rushed to dual-qualify in Ireland since the 2016 referendum. Almost 10% of solicitors registered in Ireland are now lawyers from England and Wales, according to the Law Society of Ireland.
Barristers, too, are opting to sit the qualifying exams for the Irish bar. One of them is George Peretz QC, who wrote over the summer that joining the Irish bar allows English barristers practising in EU law to "maintain our rights of audience in the CJEU or to give privileged legal advice on EU competition law to our clients."
Knock is the site of Ireland West airport, which although endearingly rustic — the airport was opened after a campaign by the local priest — runs regular flights to Bristol airport near the Clerksroom headquarters. The village of Knock is famous for its shrine to the Virgin Mary, which is visited by 1.5 million people every year. The Clerksroom office itself will be in the still more remote village of Murrisk, another 40 miles west.
It is an improbable location from which to do international legal business. Murrisk, population 300, is not connected to the mains water supply. Instead, according to the Irish Times, residents draw drinking water from streams on the nearby holy mountain of Croagh Patrick. The village was recently hit by protests over the lack of a clean water supply in the area. Existing businesses in the area include Murrisk Shellfish and Croagh Patrick Crafts.
Local resident John McDowell, who lives further along the coast near Louisburgh, says that "setting up a law firm in Murrisk sounds a little bit different. There isn't even a shop".
The announcement is best seen as an extreme example of a flourishing trend among lawyers for remote consultancy working, rather than gathering in traditional city-centre chambers. Clerksroom barristers Caroline Langley and Raoul Downey will be based at the Brexit Law Annex, which is due to open in the New Year.