One of the biggest bar course providers to bring in aptitude test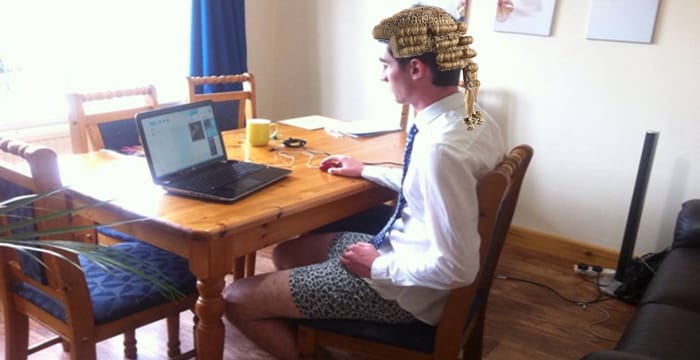 BPP Law School is to launch a new video-based advocacy assessment to restrict entry onto its Bar Professional Training Course (BPTC).
Aspiring barristers hoping to secure a spot on the law school giant's year-long vocational course next year will now have to submit a video demonstrating their advocacy skills alongside their online application. Students must successfully complete the written application and pass the video element to be offered a place.
Moves towards BPTC aptitude tests began in 2012, when the now-defunct Kaplan bar course became the first BPTC provider to introduce an entrance exam. ULaw followed two years later, with a big jump in its pupillage success rate. With BPP now adopting this approach there will be pressure for other providers to follow.
Commenting on the development, BPP's head of professional routes (barristers), Anna Banfield, stressed that the written submissions to its BPTC were still important to determine a sufficient level of academic competence. Banfield continued:
"However, the additional video component will provide us with greater insight, in the form of objective evidence, of core oral communication skills, so we can make an even more informed judgment earlier in the process to determine who we offer a place to on our course. Previously, we have held interviews for some candidates later in the process. This year we will have this additional insight up front for everyone. That is both more timely and equitable for all candidates and helps us to ensure that we select the very best candidates who can go on and succeed in a career at the bar".
BPP confirmed that further details on how to complete the new assessment, including the topics which applicants can choose to discuss, will be released next week.
Christopher Kessling, head of law at BPP Holborn, added: "We're interested in the raw advocacy potential of students not a slick, voiced-over commercial. Three to five minutes on a suitable topic filmed on a smart phone is all we need, as long as the candidate is visible and their voice is audible. It's really about giving candidates the opportunity to showcase their talent".
As things stand, students must hold at least hold at least a 2:2 degree (either in law or non-law plus a pass in the Graduate Diploma Law (GDL)) to be eligible for a spot on the BPTC. However, the vast majority of providers (including BPP) require students to hold at least a 2:1.
The entry requirements, which are set by the Bar Standards Board (BSB) and not law schools themselves, have been widely criticised for not being rigorous enough and allowing students with very little hope of securing pupillage to accumulate thousands of pounds worth of debt. Legal Cheek's BPTC Most List shows students can pay as much as £19,000 to do the vocational course.
Appearing to respond to the criticism, in 2013 the regulator launched a Bar Course Aptitude Test (BCAT) in a bid to filter out weaker wannabe barristers. The assessment, which consists of 60 multiple choice questions and costs £150 to sit, has itself received criticism in the past for being too easy.
As part of today's announcement, BPP also confirmed BPTC applicants will now automatically be considered for an advocacy scholarship, based on their video performance, or an academic excellence scholarship, based on the written application, worth up to £5000, without having to submit a separate application.