? ? ?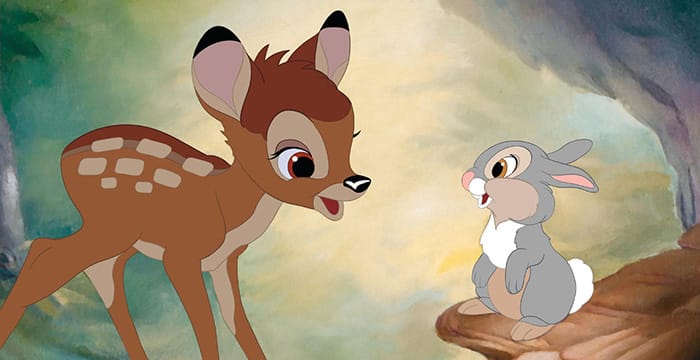 A poacher has been ordered to watch the Disney classic Bambi at least once a month during his year-long prison term after he was sentenced for illegally killing hundreds of deer.
Court documents show that David Berry Jr, from Missouri, was ordered by a US county court judge to watch the 1942 animated classic, "with the first viewing being on or before 23 December 2018, and at least one such viewing each month thereafter" during his time behind bars.
Bambi is a popular Disney film following the exploits of a young deer whose mother is shot dead by a hunter during his first winter.
The Springfield News-Leader reports that Berry Jr was convicted of illegally taking wildlife in southwest Missouri's Lawrence County in what local conservation agents have described as one of the largest cases of deer poaching in state history. Hundreds of deer were killed illegally according to authorities.
Prosecuting attorney Don Trotter is reported to have told the court:
"The deer were trophy bucks taken illegally, mostly at night, for their heads, leaving the bodies of the deer to waste."
Three relatives and another man were also convicted in connection with the poaching case, according to the report. They were ordered to pay $51,000 (£40,400) in fines and court costs. Berry Jr, who pleaded guilty, also received a 120-day sentence for a firearms probation violation, which he will serve in addition to his other jail term.
This isn't the first time a US judge has gotten creative when it comes to sentencing. Last year, we reported on how a judge in Hawaii had taken the somewhat unusual step of ordering a man to pay his ex-girlfriend 144 compliments after he bombarded her with "nasty" text messages and calls.