The comment came during her call ceremony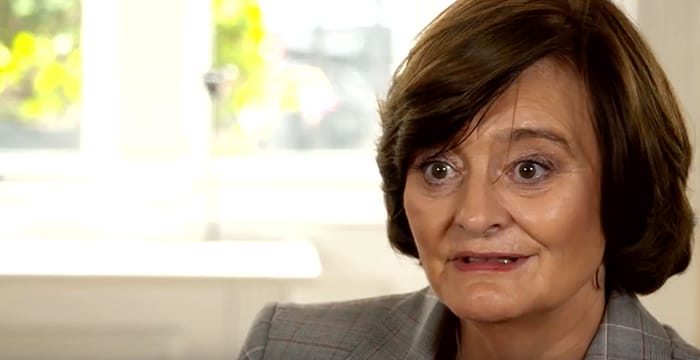 Never one to shy away from controversy, Lord Denning once told a fresh-faced Cherie Booth QC that the bar really wasn't the place for a woman.
Speaking in an interview with the First 100 Years project (embedded below), a celebratory campaign to mark the year when women could first practise law, Booth explains how she excelled academically and was given the honour of sitting with the benchers (senior members of an Inn) during her call ceremony at Lincoln's Inn.
Unfortunately, what was supposed to be a happy day took an unexpected turn when Lord Denning, himself a Lincoln's Inn bencher, approached Booth with a spot of 'careers advice'. Booth, who was called to the bar in 1976, said:
"I can remember call because I was a top student. I was invited to make a speech and sit with the benchers, and Lord Denning being there and saying to me, 'well you know really the bar really isn't the place for women' — so it wasn't exactly the most encouraging way to start."
Fortunately, the LSE law grad rightly ignored the controversial judge's comment and went on to forge a successful career at the bar.
Having funded herself through an unpaid pupillage by lecturing at the Central London Polytechnic (now the University of Westminster), Booth went on to cover a broad range of practice areas, including personal injury, crime and family. She took silk in 1995 and was one of the founding members of Matrix Chambers, one of the most renowned sets at the bar. Booth, who is married to former British prime minister Tony Blair, has since gone on to establish Omnia Strategy, a law firm specialising in dispute resolution.
This, however, isn't the first time Denning has dished out a tactless career pointer. As reported by Legal Cheek, the outspoken judge once told Lord Sumption, who stepped down from the Supreme Court bench late last year, that he was making a "big mistake" pursuing a career at the bar and that that he should "stick to history".