Game of Thrones star to play barrister Shami Chakrabarti in new political thriller
Official Secrets to hit UK cinema screens later this year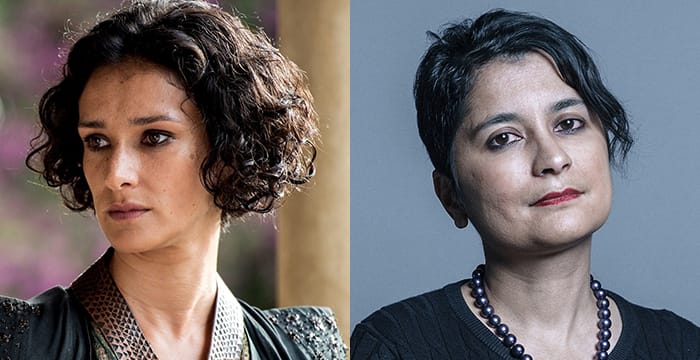 Game of Thrones actress Indira Varma is to play Baroness Shami Chakrabarti in a new political thriller documenting the exploits of a British whistleblower.
Due to hit UK cinema screens later this year, Official Secrets tells the story of Katharine Gun, a former translator for the British intelligence agency, who reportedly leaked top-secret information to the press about a US spy operation that was allegedly designed to push the UN Security Council into sanctioning the 2003 invasion of Iraq.
Appearing alongside big-screen heavy-hitters including Keira Knightley, Matthew Goode and Ralph Fiennes, Varma plays the role of human rights champion Chakrabarti, who at the time was director of the respected campaign group Liberty.
In stark contrast to her latest role, TV buffs will recognise Varma as playing Game of Thrones' Ellaria Sand, the mother to four of Prince Oberyn Martell's eight illegitimate daughters.
Chakrabarti, who studied law at LSE, stepped down as director of Liberty in 2016, popping up several months later as a door tenant at 39 Essex Chambers, London's largest set and one of the biggest in the country. She was appointed as shadow attorney general later that same year.