High-flying barrister's hubby, Ed Miliband, 'very proud'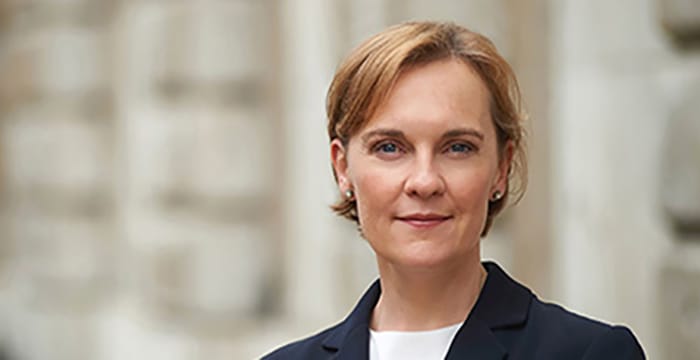 Justine Thornton QC has been made a High Court judge, it was announced yesterday. Currently based at London's 39 Essex Chambers, Thornton will take up her latest judicial role next month.
Taking to Twitter, the planning, environment and property law barrister said it was "a huge honour and privilege" to be appointed to the Queen's Bench Division.
A huge honour & privilege to be appointed a Judge in the High Court. Commitment to the rule of law is one of our country's proudest traditions. I look forward to serving the public by upholding justice on behalf of every citizen

— Justine Thornton QC (@JustineT) January 24, 2019
The Cambridge-educated barrister's stellar CV includes stints Allen & Overy, Simmons and Simmons and the European Commission. She was called to the bar in 1994 and took silk in 2016.
As an interesting aside, 48-year-old Thornton is married to Ed Miliband, the former Labour leader and MP for Doncaster North. Miliband, who married Thornton in 2011, said he was "very proud" of his wife's achievement.
Very proud of Justine's appointment as a High Court judge. https://t.co/UvpNzmL1iJ

— Ed Miliband (@Ed_Miliband) January 24, 2019
This, however, isn't Thornton's first taste of life on the bench, having been appointed a deputy High Court judge in 2017.
Wishing her well in her new role, 39 Essex Chambers tweeted: "We are delighted to announce that Justine Thornton QC has been appointed to the High Court. She is an inspiration to us all and will be missed."