Tuckers partner Richard Egan sent threatening letter for representing Jack Shepherd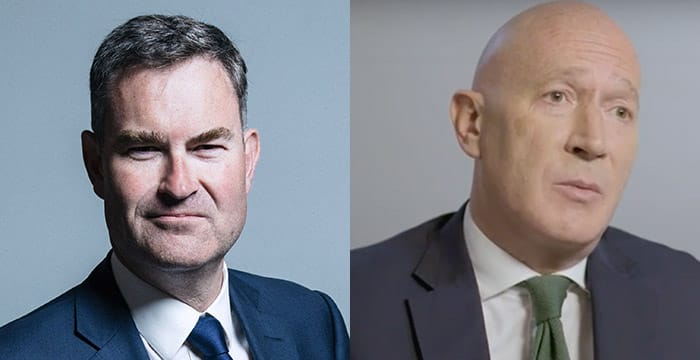 The Lord Chancellor, David Gauke, has condemned death threats made against the lawyer representing "speedboat killer" Jack Shepherd.
Referring to a threatening letter sent to solicitor Richard Egan (pictured top), whose client is fighting extradition on manslaughter charges, Gauke tweeted that "such behaviour is completely unacceptable".
Very concerned about death threats made against Jack Shepherd's lawyer. Such behaviour is completely unacceptable.

— David Gauke (@DavidGauke) January 29, 2019
Egan, a senior partner at Tuckers Solicitors, has shown BBC News a copy of the letter (pictured below), which says that "we (EDF) will petrol bomb your nice office" and is signed "Heil Hitler".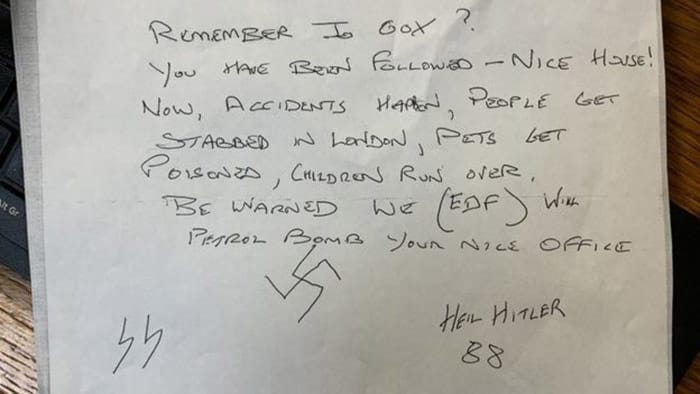 The criminal defence lawyer represents Shepherd, who fled to Georgia last year while on trial for gross negligence manslaughter. The web designer had taken Charlotte Brown, 24, on a drunken ride in a defective speedboat which capsized in the River Thames, leaving Brown dead while Shepherd swam to safety. He was convicted in July 2018 and sentenced to six years.
Tabloid criticism of Egan has focused on an ongoing appeal against conviction, which the Court of Appeal ruled could proceed despite Shepherd being on the run. The Daily Mail reported the Brown family's "fury" at the fact that there will be legal aid funding to fight the appeal, saying that it amounts to a convicted killer being able to "milk taxpayers while on the run".
But Tuckers said: "A legal aid certificate automatically extends to advice on appeal. The client's appeal is based on what the defence believe were legal errors made during the trial… we would be negligent and in breach of our professional duties were we not to proceed because the client had absconded."
And Egan told BBC News yesterday that "our system is based on the principle that all those accused by the state are entitled to legal representation. That is all I provide".
Former chief justice Lord Thomas also condemned the death threat. The Ministry of Justice retweeted Gauke's statement.
The condemnation stands in stark contrast to Gauke's predecessor, Liz Truss. Lawyers and judges were shocked at the lack of reaction to the Daily Mail's 2016 attack on judges as "Enemies of the People", saying that the Lord Chancellor has a duty to uphold the rule of law, which means defending judges against unfair attacks.
Supreme Court supremo Lady Hale brought up Truss's inaction in a recent speech.
Gauke had promised not long after becoming Lord Chancellor that he would "speak out" if the media were to attack the rule of law again. If tweets count, he has just kept that promise.