BuzzFeed's Emily Dugan regularly reports on issues concerning legal aid, the judiciary and the courts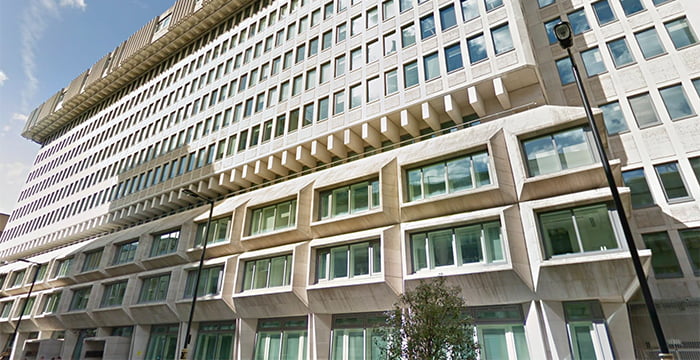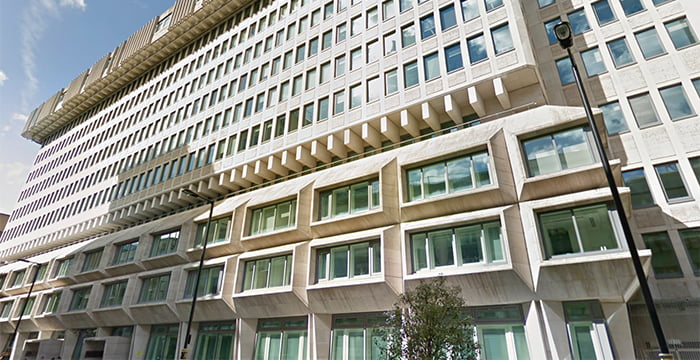 The Ministry of Justice (MoJ) has apologised after staff described Buzzfeed journalist Emily Dugan as "crazy" and a "bitch" in internal instant messages.
Released following a subject access request, much of the material documenting the online chats has been heavily redacted. In one, an unnamed MoJ staffer writes: "Yeah she's a real bitch", "And a but crazy reallt [sic]". In another, someone asks "What's the crack with dugan?" followed by several lines of redacted text.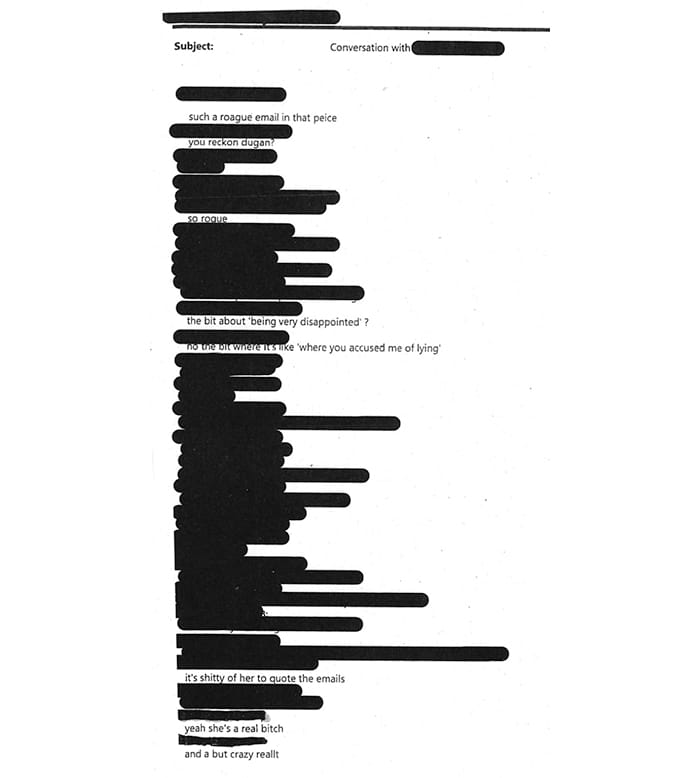 Many of the internal messages appear to come after the MoJ was accused of witholding information relating to an internal report into the impact of unrepresented defendants on the criminal justice system. The original article, published by BuzzFeed and bylined by Dugan, claimed the government department "concealed the existence of a 36-page internal report" which "contained explosive testimony" from lawyers and judges about the rising number of defendants appearing without representation.
In a further inappropriate exchange among MoJ staff, one "press officer" says, "I'm starting to warm up Emily Dugan", before adding: "I was giving her my best lines", "This doesn't have to be an adversarial relationship", "Do you call here often?'"
Responding to MoJ's less-than-flattering internal correspondence, Dugan tweeted: "After spending the last couple of years exposing the human cost of legal aid cuts, I found out what MoJ spin doctors make of me… it's not polite."
Meanwhile, legal blogging heavyweight The Secret Barrister said: "If this is how the Ministry of Justice civil servants talk about journalists, one can only imagine what they're saying about us lawyers…"
Others on Twitter were quick to condemn the behaviour:
Just seen this. Shameful from @MoJGovUK.

cc @neill_bob

— David Allen Green (@davidallengreen) January 5, 2019
It's inexcusable but shows the importance of your work. Thank you

— Dr Hannah Quirk (@HannahQuirk1) January 5, 2019
Keep going Emily. You have an army of support on and offline & can call upon it whenever you need to. You're doing high quality, necessary work, & this is evidence that you are incredibly successful. (P.S. I hope you have sent these peoples' bosses their emails and messages).

— CrimeGirl (@CrimeGirI) January 5, 2019
An MoJ spokesperson said: "All relevant information has been disclosed under data protection rules in a sizeable release which confirms over multiple internal emails that there has been no deliberate attempt to withhold information — information that is not personal data is not in scope and has been redacted." They continued:
"We were extremely disappointed to see that some of the language used in a small number of internal conversations was unprofessional. We take this seriously — appropriate internal action is being taken and a personal apology was extended to Ms Dugan. Two senior members of the press team have met with Ms Dugan over the last few months and we continue to answer her queries as efficiently and fully as we are able, as we do all the journalists we work with."