Falconer 'fesses up to 'opening the door' to Tory cuts while in government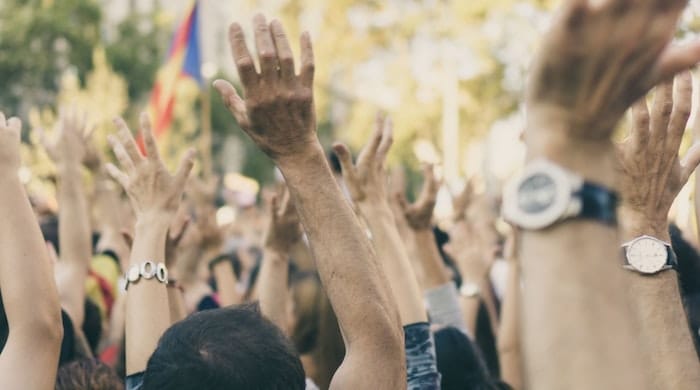 A long-serving Labour Lord Chancellor has admitted that his party's attempts to reduce the legal aid budget while in government paved the way for swingeing cuts made under the Conservatives since 2010.
Lord Falconer QC, who was in office from 2003 to 2007, attacked the current government for slashing spending on access to justice since 2010 but says that Labour "opened the door" with its own attempts to reduce legal aid expenditure in the 2000s.
The legal aid budget fell by 7% during Falconer's final year in office, but total spending was still £2.6 billion when the Conservatives took power in 2010. Last year the Legal Aid Agency paid out £1.6 billion — a fall of well over a third. Former president of the Supreme Court Lord Neuberger warned last year that "our legal system is in danger of falling over".
Writing in The Guardian, former minister Falconer — now a partner at LA-headquartered Gibson, Dunn & Crutcher — concedes that "this devastation of legal aid was made easier for the Tory-led coalition government by the attempts of previous Labour lord chancellors".
Edinburgh-born Falconer, who as a young barrister shared a flat with his future political boss Tony Blair, argued that the Labour government "certainly never intended Laspo, but we created an atmosphere in which it was more possible". Laspo is the Legal Aid, Sentencing and Punishment of Offenders Act 2012, which removed public funding from many areas of civil law.
The Ministry of Justice is due to publish a review of the Laspo cuts "early in the New Year", having originally promised it in 2018. Ahead of the report, the Bar Council and openDemocracy have released a series of videos documenting the real-life effects of legal aid cuts.
Falconer charges that "justice expenditure is now massively below what any assessment of our national values would regard as adequate".
He goes on to say that "the law has become a means by which the oppression of the weak is institutionalised", calling for legal aid spending to be "urgently restored to pre-Laspo levels".
This is not the first time that Falconer has disowned his former policies. In September 2018, he wrote that he was "sorry for supporting the war on drugs" — despite having been in charge of "one of the departments that put prohibition into action" for four years.