As morning talk show apologises for airing graphic suggesting she'd died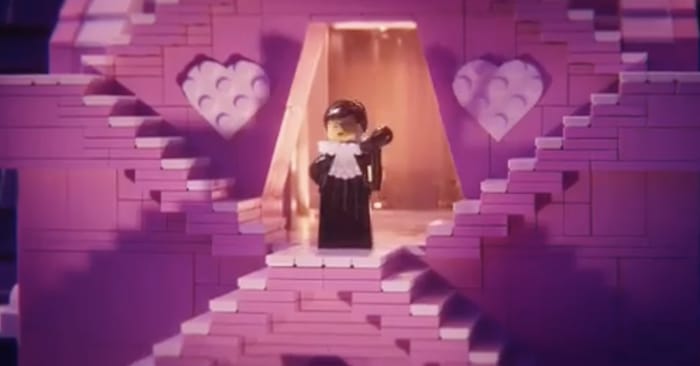 US Supreme Court justice Ruth Bader Ginsburg is to make a cameo appearance in the latest Lego movie.
In a new teaser trailer for The Lego Movie 2: The Second Part released over the weekend (embedded below), the US' answer to Lady Hale appears as a gavel-wielding plastic mini-figure. The 85-year-old liberal justice — affectionately referred to as the 'Notorious RBG.' (a reference to rapper Notorious BIG) — was not required to do the voice for her character, but has given producers permission to use her likeness.
Along with her character's cameo, reports suggest an official Lego Ginsburg figurine will be hitting the shelves to coincide with the film's release next month.
Speaking to USA Today, Mike Mitchell, who along with Phil Lord wrote the script for the new movie, said: "These movies are so full of surprises. And we were thinking, 'Who's the last person you would think to see in a Lego film as a minifig?' Ruth Bader Ginsburg! And we're all huge fans. It made us laugh to think of having her enter this world."
In slightly less good news for Ginsburg, a US morning talk show issued an apology yesterday after airing a graphic suggesting that the top judge had died. The graphic (pictured below) was aired during Monday's episode of Fox & Friends and featured an image of the elderly justice alongside the dates 1933-2019.
This morning on Fox News.

Ginsburg is NOT DEAD. pic.twitter.com/7gTWggUM6l

— Judd Legum (@JuddLegum) January 21, 2019
Apologising for the cock-up, presenter Steve Doocy said: "A technical error in the control room triggered a graphic of Ruth Bader Ginsburg with a date on it. We don't want to make it seem anything other than — that was a mistake."
The error comes just weeks after Ginsburg underwent an operation to remove two cancerous growths from her left lung.