'I don't even think he cared,' says security guard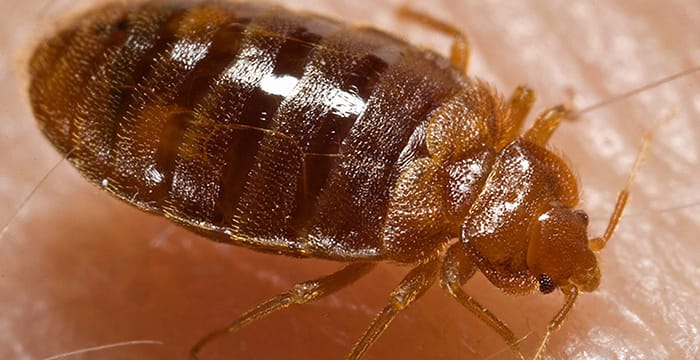 A US court building was evacuated last week after a lawyer reportedly turned up covered in bed bugs.
The bizarre incident occurred at the Rogers County Courthouse in Oklahoma when the lawyer, who hasn't been named, came up to a third-floor courtroom with blood-sucking insects "falling out of his clothing."
Speaking to KJRH News, Rogers County Sheriff Scott Walton said: "Hard to imagine someone doesn't know, you know, that some bed bugs are crawling all over them certainly in abundance."
Keen to avoid a full-blown infestation, court officials evacuated the building at lunchtime and called in pest control to exterminate the bugs.
According to Walton, it was another court user who first spotted the bugs crawling around the lawyer's neck. "I was told the individual that had them also shook his jacket over the prosecutor's files," he added.
The lawyer, however, seemed unphased by the whole itch-inducing incident. The court's head of security, Mike Clarke told the website: "I don't even think he cared."
The court reopened the following day with a warning on the door advising anyone who believed they may have been exposed to treat themselves.
In 2014, Legal Cheek reported how a small claims hearing over in the US was interrupted when a miniature horse belonging to one of the parties did its business all over the courtroom. The unnamed woman who was party to the claim brought her horse to the hearing in its capacity as her service animal.