All in the name of art, obviously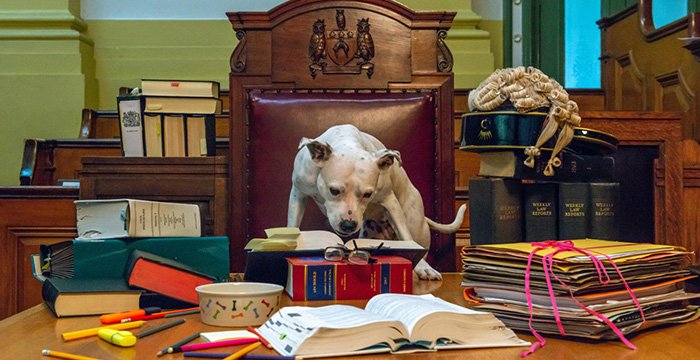 A commercial lawyer turned artist has unveiled ambitious plans to turn Leeds Town Hall into a courtroom for animals.
Jack Tan will transform the building's Victorian courtroom into the site of a fictional "Department of Animal Justice" as part of a live art installation scheduled to take place later this year.
Court visitors — who can book a seat on a jury or grab a spot in the public gallery — will encounter what appears to be a fully-functional animal justice centre containing signage, pamphlets, posters and, perhaps most importantly, live animal trials. Unable to represent themselves, real barristers will argue claims brought by or against their animal clients before a human judge and jury.
Cases before the court include a sheep bringing legal action against a dog for causing it distress resulting in a miscarriage, an appeal by a crayfish to include "necessity" as a mitigating factor in a murder case, and a dog owner at loggerheads with his pet pooch following an incident of assault. Legal Cheek has been reliably informed that the dogs will be in attendance, the crayfish will observe proceedings from a special tank, and the sheep will appear via video link.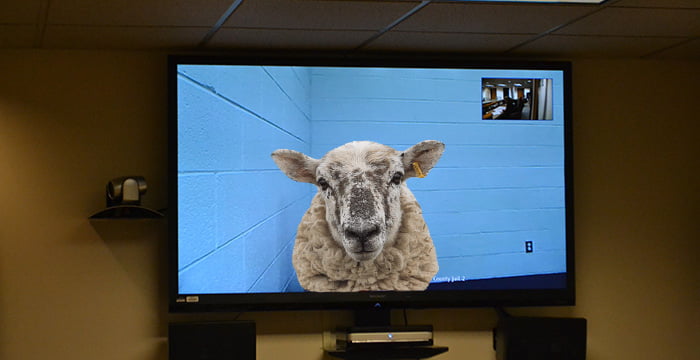 Tan, who studied law at the University of Hull before going on to complete an MA in social justice at UCL, is the brains behind the bonkers idea. Following a stint paralegaling, he secured a training contract at Buckinghamshire commercial outfit at B P Collins. Upon completion of his TC, Tan left law to pursue a career as an artist.
Now teaching art and politics at Goldsmiths, University London, Tan told Legal Cheek:
"I first heard about the medieval animal trials in my undergrad legal history module in law school: a passing and irrelevant curiosity to me at the time. But today we are talking a lot more about animal sentience and ecological personhood as factors in our own survival and sustainability. So remembering the animal trials, I was inspired to make an artwork that imagines a legal world that people can experience where possible future relationships and obligations to our environment are acted out in law."
Regular readers may already be familiar with Tan's work.
In 2016, Legal Cheek reported on the launch of Karaoke Court, an arbitration process where litigants agree to resolve their disputes by singing before an audience-jury. Presided over by a real judge, singers could even tweak the lyrics to make the song more personal to the dispute.
Jack Tan's latest project, Four Legs Good, takes place on Saturday 24 November and is part of the Compass Festival.