Loss of 'identity and reputation' among issues raised by LLBers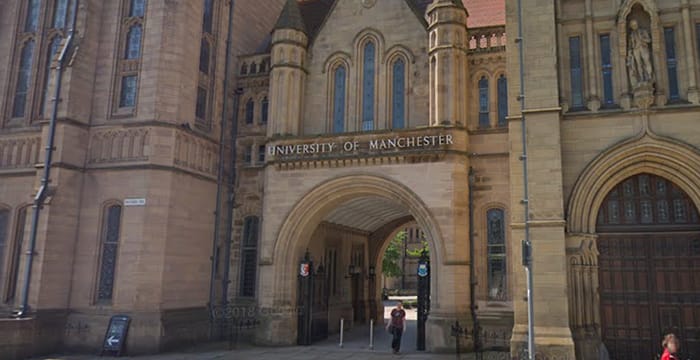 A plan to merge the University of Manchester's Schools of Law and Social Sciences has been met with concern by students, with some claiming the move could have a detrimental impact on their future job prospects.
If given the go ahead, the Russell Group uni's law faculty will integrate with the School of Social Sciences, which is already home to a range of subjects including economics, philosophy, politics and sociology.
Now, in an email sent to students and seen by The Mancunion, university bigwigs have said the move would benefit both schools, "with no academic disadvantages". The email, signed by the university's students' union (SU) general secretary, Fatima Abid, and Olivia Meisl, the SU's education officer, follows a report published in September which looked at both the pros and cons of the move, including the views and opinions of current students.
The tie-up will see the new combined school operate as the 'School of Social Sciences' from 1 August, subject to approval by the university's senate and board of governors, according to the report.
But not everyone has welcomed the update. "My understanding from students I've spoken to is that they feel that the identity and reputation of the school of law will be lost with the merger," said Anuli Changa, the law school's head student representative. Claiming the merger could affect "employability opportunities", she continued:
"There was also a general feeling that the consultation, survey and feedback would have little impact and that the decision had already been made. There are fears that the merger will put an administrative strain on the school of law and a lack of individualised support for a school which has four courses with different needs."
Becca Windsor De Taboada, a law and politics student representative, has similar concerns: "I made an effort to communicate to them, as a rep, that students were unhappy with the idea. The explanations as to why this merger was happening weren't good no matter who I turned to, and the 'asking us for our opinion' aspect of it just seemed to be a bit of a farce."
According to the report, the email stresses it will be vital that the law school keeps its identity going forward and reveals a "brand-testing" exercise is underway to asses the potential impact of the tie-up. The email continues:
"If the merger is approved, we will ensure that you continue to receive the high-quality education which we know you value greatly. On a day-to-day basis, a typical student is unlikely to experience a significant change, and certainly no adverse change."
A spokesperson for the university said: "These proposals, which are subject to final endorsement by senate and the board of governors, would see both schools benefit from significantly increased opportunities to collaborate in areas such as research, access to external funding and support for students. We have been fully engaged with staff and students throughout this process, and will continue to listen to their views and ideas."