Exclusive: Students will use Neota Logic's AI-powered platform to build access to justice apps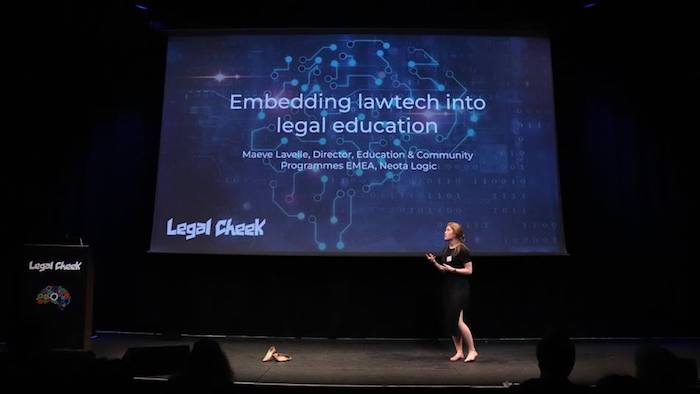 A Russell Group university law school has introduced a lawtech module into its undergraduate curriculum in a move that signals artificial intelligence's (AI) arrival in the legal education mainstream
From this autumn final year students at the University of Manchester will be able to take a new optional module called 'Legal Tech and Access to Justice' that is being delivered in partnership with AI company Neota Logic and magic circle law firm Freshfields Bruckhaus Deringer.
The course will use Neota's software to teach students to build applications that improve access to justice. Freshfields, which has a large legal services base in Manchester led by its innovation chief Isabel Parker, is covering the cost of the software license and course materials.
One of the first projects of the course will see students engage with non-profit organisations that promote access to justice to build an application that helps improve their efficiency and free up resources. In particular, the students will be urged to consider how technology can be used to provide fast and accurate answers to common legal problems.
The course will also build on some of the ideas that emerged during last week's legal apps hackathon in Frankfurt that Freshfields hosted in association with Neota Logic.
The news comes as university law faculties use the coming replacement of the Legal Practice Course (LPC) with the new Solicitors Qualifying Exam (SQE) as an opportunity to take stock. One question keeps coming up: should undergraduate law degrees be more focused on preparing students for practice?
Striking a notably pro-practical skills training note, Manchester University Law School chief Toby Seddon said:
"We're proud that Manchester is leading the way amongst UK universities in introducing legal technology into the LLB curriculum. The world of legal services is changing and law students need to be learning about it."
Seddon has allies at Swansea University Law School, another institution pioneering lawtech teaching at undergraduate level, and London South Bank University, BPP and The University of Law, all of which are looking to incorporate SQE training into their undergraduate degrees.
Neota Logic and other emerging lawtech companies are increasingly looking at this market, following successful initiatives with US universities including Georgetown Law School. Neota's director of education Maeve Lavelle said:
"Legal technology has seen a surge in interest lately, and we don't see that trend slowing down. Manchester have a robust legal tech pipeline for their students. We're very excited to be working with them and Freshfields to bring our educational programme to the UK for the first time and give students the opportunity to explore legal careers outside of the traditional path."
Ultimately, lawtech modules will be judged on whether they help students get jobs at elite firms like Freshfields, which takes on 80 trainees annually. The firm's chief innovation officer, Isabel Parker, indicated that such training could be an advantage, commenting: "As the landscape of legal service delivery continues to evolve, an important priority for us is training the next generation of lawyers to be confident in using tools like Neota, which both allow us to support our clients' digital agendas and to leverage the most innovative technology."