Litigant in person throws White Book at barrister
Lawyer lent self-representing claimant practitioners' text at judge's request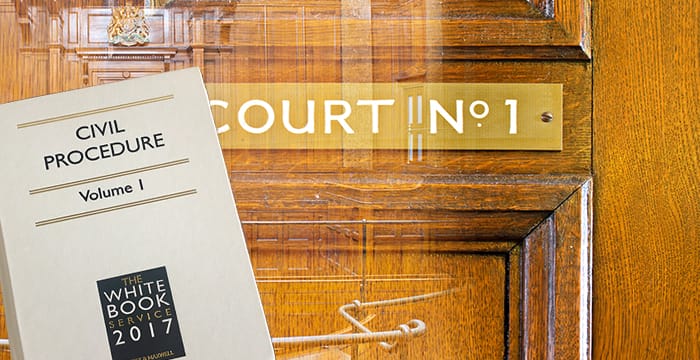 A litigant in person (LiP) had to be removed from a court after throwing a heavy legal text at a barrister.
The unnamed barrister was representing one of two defendants in a civil case at the Central London County Court when, at the judge's request, he lent the LiP a copy of his White Book, a hefty practitioners' text containing the rules relating to civil procedure.
According to a court order, a copy of which was posted to Twitter by Colm Nugent, a barrister at London's Hardwicke chambers, the self-representing claimant was late for the hearing and, once present, made "a number of volatile interruptions".
A genuine Order handed down by a perhaps understandably exasperated Judge at CLCC concerning la litigant in person. There's a certain indignity about being assaulted by your own White Book…. pic.twitter.com/LL0pbI3JRG

— Colm Nugent (@Wigapedia) March 24, 2019

Things finally came to a head when the woman, who isn't named, lobbed the White Book at her opponent, resulting in the "understandably exasperated judge" ordering her removal from the court. It's not clear whether the barrister was injured as a result of the incident.
Responding to Nugent's post, personal injury lawyer Gary Whitaker wrote: "Surprised no arrest for assault", while Gary Scott, a property litigation specialist, focused on the positives: "On the bright side, at least Counsel got their White Book back." Meanwhile, barrister Gemma Roberts joked: "How did a potential weapon get through the Court Security? White Books should be confiscated hence forth…"
The judge went on to strike out the woman's claim against the first defendant on the basis that it is "totally without merit", as well as pay the first defendant's costs of over £8,200.