Mystery law student bids over £6,000 to have lunch with Amal Clooney
They can bring six friends, according to reports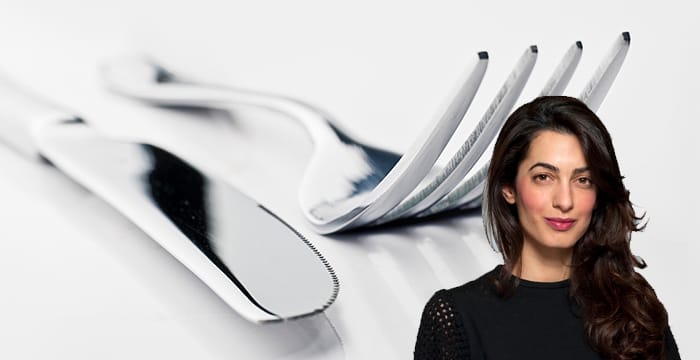 A law student has reportedly shelled out a four-figure sum to mingle with human rights barrister and Hollywood style icon Amal Clooney.
The unnamed law student, who is understood to be in their first year at New York's prestigious Columbia Law School, is said to have bid a staggering $8,100 (£6,140) to lunch with Doughty Street's Clooney and human rights professor Sarah Cleveland at Jean-Georges, a two-Michelin-star French eatery in New York.
The meal was reported to be one of the items up for sale during the law school's annual 'Public Interest Law Foundation' auction on Thursday, which is known for its "exciting" and "intriguing" donations.
Clooney has been a visiting professor at the Ivy League school since 2015. She co-teaches a human rights course with Sarah Cleveland, also a professor in human rights law.
It is understood the lucky law student won the item, 'Right to food (and champagne!)', for up to six students and is said to be inviting her friends to clink glasses with Clooney and Cleveland. The proceeds from the auction will go toward supporting students' legal aid work.