Legal education heavyweight lands new gig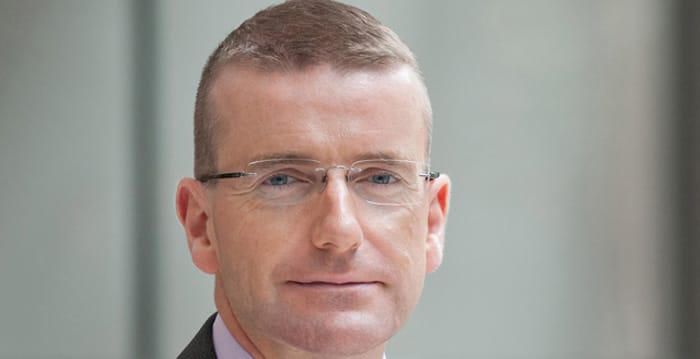 The University of Law (ULaw) has today announced its pro vice-chancellor, Peter Crisp, has accepted a new role heading up its Hong Kong campus, the law school's first teaching centre outside of the UK.
In a statement, ULaw confirmed that Crisp, who joined ULaw in January 2018 after stepping down from his CEO position at BPP University Law School, started his new role as dean of its Hong Kong campus earlier this month.
His latest gig will see him working closely with Hong Kong's regulators, including the Hong Kong Law Society, and liaising with international law firms and the local legal community. Crisp, a qualified barrister who specialised in property law, will also oversee recruitment for the new centre, including both faculty and business professionals.
As reported by Legal Cheek in November, ULaw's Hong Kong campus will welcome its first group of aspiring lawyers through its doors in September 2019, initially offering a range of face-to-face postgraduate law courses. A spokesperson at the time confirmed that the courses will be delivered in English but was unable to say whether or not UK options including the Legal Practice Course (LPC) and Bar Professional Training Course (BPTC) would be among its course offerings.

Commenting on his appointment, Crisp said:
"To have been appointed as dean for ULaw's first international campus is an honour. I'm confident that the Hong Kong campus will fast become a hub for legal education in the region, bringing ULaw's renowned expertise in professional and vocational training to an entirely new market."
Professor Andrea Nollent, vice chancellor and CEO at ULaw, added: "We recognised Hong Kong as a key growth area for ULaw and have made a multi-million-pound investment in establishing a long-term presence there. We're delighted to appoint Peter as the first dean for the new Hong Kong campus. Peter has a wealth of knowledge and experience, and he has a proven track record in working with a team and forging successful relationships with law firms to deliver best in class legal education. I'm confident that under Peter's leadership, ULaw will become a household name in the Hong Kong legal community."