Anita Nicholson confirmed dead, alongside her two children, while husband, a partner at Kennedys, survives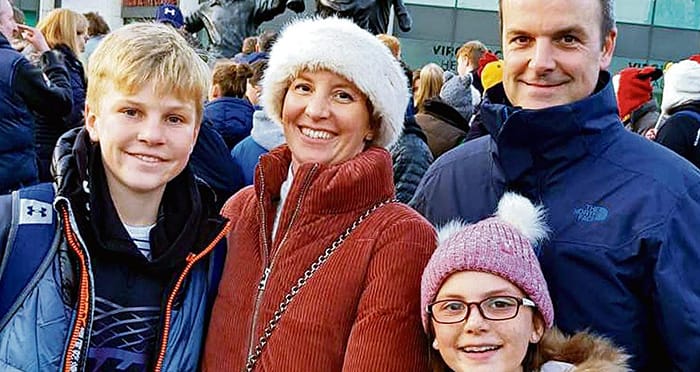 A British corporate lawyer and her two children were among hundreds killed in the Sri Lanka attacks over the weekend.
Anita Nicholson, managing counsel at Anglo American, a multinational mining company, and her two children, Alex, 14, and Annabel, 11, were fatally wounded in the bombing at the Shangri-La Hotel in Colombo, the capital of Sri Lanka. Anita's husband, Ben Nicholson, a partner in the Singapore office of international law firm Kennedys, survived the blast.
Anita, 42, studied law at the University of Leeds and spent two years at DLA Piper, before joining the Treasury as senior legal advisor. The Singapore-based lawyer joined Anglo American in February, according to her LinkedIn.
Ben, 43, confirmed his wife, daughter and son had been killed as they sat at a table for breakfast on Sunday.
In an emotional statement, Ben paid tribute to his "wonderful" wife and children. He said:
"Mercifully, all three of them died instantly and with no pain or suffering. I am deeply distressed at the loss of my wife and children. Anita was a wonderful, perfect wife and a brilliant, loving and inspirational mother to our two wonderful children."
The statement continued: "Alex and Annabel were the most amazing, intelligent, talented and thoughtful children… They shared with their mother the priceless ability to light up any room they entered and bring joy to the lives of all they came into contact with."
The death toll from the wave of bombings targeting churches and hotels has hit 310, including eight Britons, local police have said.
Comments on this article are now closed.