Rehana Popal hit headlines last year after tweeting about incident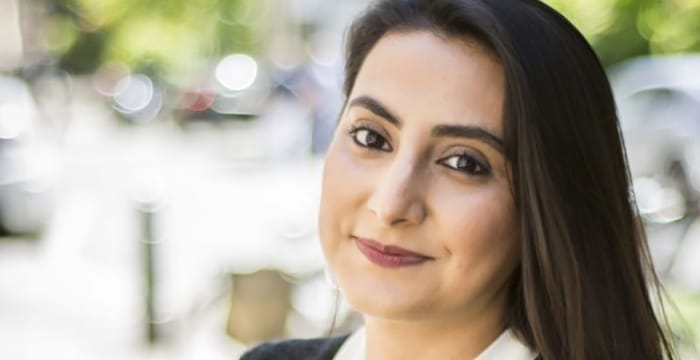 The Afghan-born barrister who was asked to return a case because her client wanted to be represented by "a white male" has said it would have been "foolish and simplistic" to blame the solicitor involved.
Writing in Counsel Magazine, Rehana Popal, a junior barrister at London's 10 King's Bench Walk, said she had received "overwhelming" levels of support from fellow lawyers since tweeting about the incident last November.
[1/2] Just had a solicitor call to tell me that a case that I had previously been instructed on, which was adjourned administratively due to lack of judges was now re-listed for December. However, the client has said he doesn't want an Asian female but a white male barrister.

— RP (@Rehana_Popal) November 7, 2018
Despite being urged to report the solicitor to the regulator at the time, Popal said that this "would not address the root cause of the problem, nor make a material difference to the client's instructions." Popal, who came to the UK as a child refugee from Afghanistan, explained:
"If I made my solicitor the 'scapegoat', they may no longer have been so honest with me; and any future reasons for disinstructing may just have been packaged in a different way."

Popal said it was made clear to her by her instructing solicitor that the client believed that the judge would be more persuaded by a white male advocate — someone the client "considered to look like the judge". Stressing that the client's perception of the justice system is the real problem and that reporting the solicitor wasn't going to change that, the immigration and civil law specialist continued:
"We cannot escape the fact that the judiciary is overwhelmingly male and Caucasian. Great efforts have been made in recent years to diversify the judiciary and encourage applications to join the bench by those under represented. The fruit of these efforts, at the most senior end, will not be seen for years to come."
Speaking to Legal Cheek back in November, Popal said the incident reminded her again of the "importance of promoting diversity at all levels of the legal system". She added: "As much as I disagree with how the solicitor handled this, I appreciate the honesty because it has led to this conversation. We can only go forward from here."
At the time, the Law Society's president, Christina Blacklaws, warned that solicitors must not discriminate unlawfully against anyone on the grounds of any protected characteristic, while a spokesperson for the Solicitors Regulation Authority (SRA) stressed that it takes all "allegations of potential discrimination seriously".