Human rights specialist pleaded guilty last month to assault and being drunk on an aircraft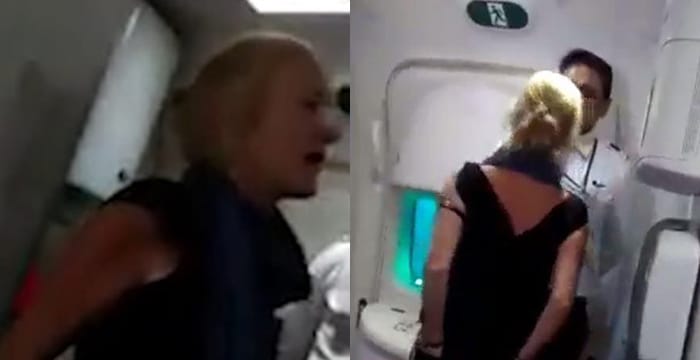 A human rights lawyer who verbally abused cabin crew staff after being denied a fourth bottle of wine during a flight has been jailed for six months.
Simone Burns, known as Simone O'Broin, hit headlines last year when footage emerged online of her yelling: "I'm a f****** international lawyer", before reportedly describing cabin staff as "f****** Indian money-grabbing c****".
The 50-year-old is also said to have spat in the face of a cabin supervisor and smoked a cigarette in the toilets.
Burns, from Hove, was flying as a business class passenger on an Air India flight from Mumbai to Heathrow last November when the incident occurred. After landing at Heathrow she was arrested by officers.

As reported by Legal Cheek, Burns pleaded guilty at Uxbridge Magistrates' Court last month to being drunk on an aircraft and assault by beating.
Appearing earlier today at Isleworth Crown Court, Burns was jailed for six months for being drunk on an aircraft, and two months for assault, both of which will be served concurrently.
Judge Nicholas Wood reportedly said: "This was a prolonged series of events while the aircraft was in the air — an offence of this type is more serious than when the aircraft is on the ground. Those who become drunk on an aircraft and behave in such a way must expect a custodial sentence. The experience of a drunk unrepentant irrational person in the confines of an aircraft is frightening, not least on a long-haul flight and poses a risk to safety."
Burns was also ordered to pay £300 compensation to a member of cabin crew staff.