Dr Aisha Bijlani allegedly bombarded Richard Howlett with emails, some abusive, after he refused to take her case pro bono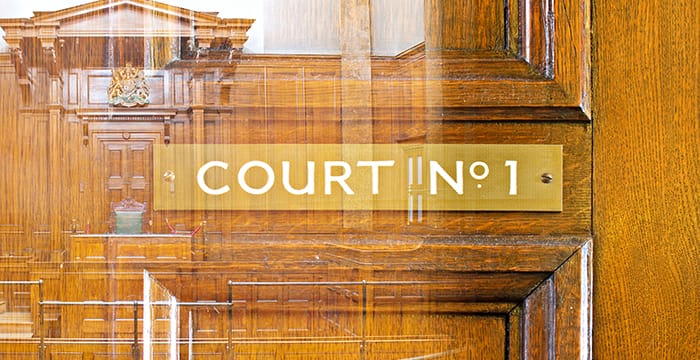 An arrest warrant has been issued for a London barrister who allegedly harassed a fellow lawyer after he refused to take on her case on a pro bono basis.
Richard Howlett, a partner in a small London practice, met Dr Aisha Bijlani, who originally qualified as a doctor before switching to law, at an event and identified her as a potential client when she revealed legal difficulties she was experiencing, CourtNewsUK (£) reports.
During a follow-up meeting, Bijlani asked Howlett to take her on a pro bono basis, which he declined, pointing to the fact they were a small firm.
According to the report, Bijlani then sent a series of emails, a number of which were abusive, accusing Howlett of "abetting fraud and racism", and that she was considering bringing private prosecutions against a number of people.
Despite being issued with a harassment warning by police in May 2017, Bijlani continued to send emails containing further accusations of racism and claims that the firm owed her money. The former 4 New Square barrister reportedly told Howlett she'd accept £5 million in full and final settlement. Bijlani is also said to have emailed a number of public bodies including the Crown Prosecution Service (CPS), the Solicitors Regulation Authority (SRA) and the Intergovernmental Panel on Climate Change.

Howett, founder and managing director of Selachii, a firm that specialises in fintech and commercial litigation, told the court: "What really started to trouble me is when she started to call me racist. Allegations of that nature are very serious and could have a profound effect on my career. She is very active on social media, allegations against High Court judges."
Bijlani had denied harassment without violence but finding the charge proved and issuing a warrant for her arrest, deputy senior district judge Tan Ikram said: "There is no justification for the demand in these emails, they are without basis and without merit."
The 51-year-old was convicted of harassment in 2007 and given a conditional discharge. She appealed the conviction and was left with a £10,000 legal bill when the appeal failed in 2010, according to the report. Bijlani also took her former chambers to an employment tribunal arguing her career prospects were held back by racist attitudes, but lost that case too.
Comments on this article are closed for legal reasons.